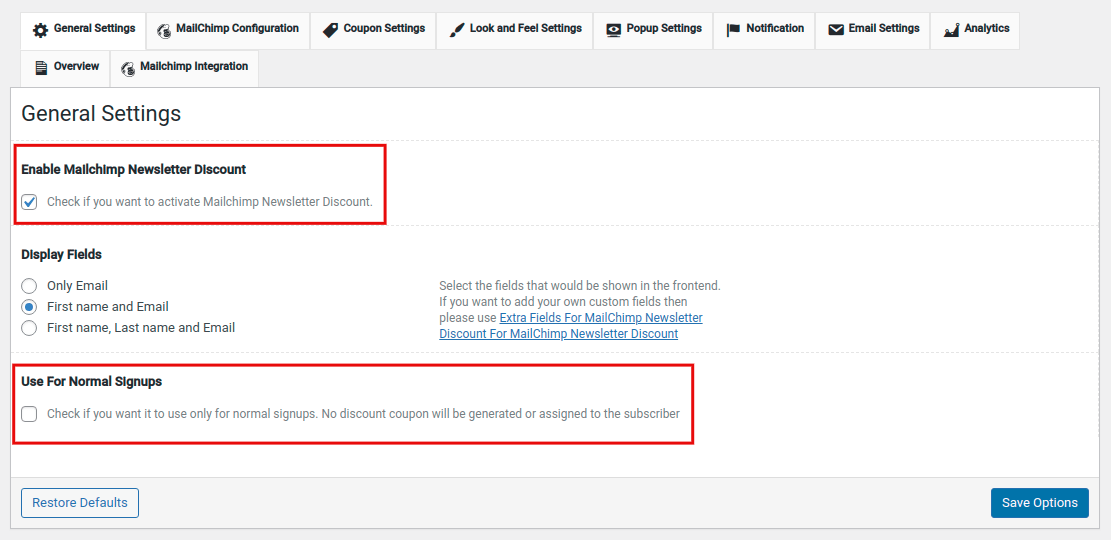 In the MailChimp Configuration section, check that the MailChimp API Key and Audience Name are both selected.

For the integration to work properly, you must generate the Webhook. To generate a Webhook URL in the MailChimp account, scroll down to the Generate Webhook section and click on the Validate Webhook link.
Next to the Webhook URL, click the Validate Webhook link to validate the changes. After making these changes, save the changes.

Go to the MailChimp Integration section and simply check the Enable Integration with Mailchimp Popup and save the changes by clicking on the Save Options button.

That's all. When someone subscribes to the MailChimp popup, they'll get a discount email from the WooCommerce MailChimp Newsletter Discount Extended plugin.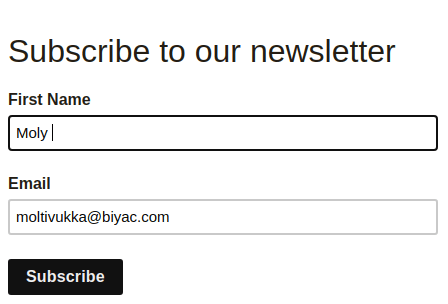 This is an example of a discount email that the user will receive. You can further customize it to match the look of your company.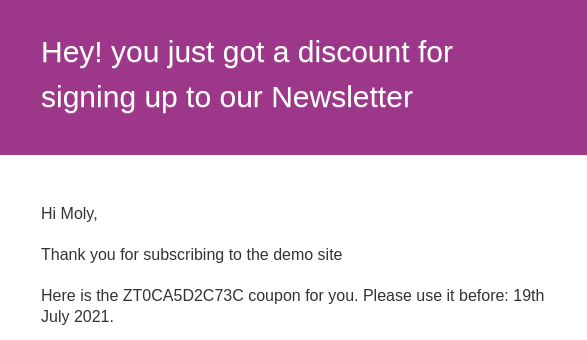 Please note that you can use our WooCommerce MailChimp Newsletter Discount plugin's popup at the same time; however, it is recommended that you use it after some time has passed or on exit intent. Or use anyone's popup so that both popups do not overlap and annoy users.