Autocomplete Addresses for Billing and Shipping Addresses can be enabled or disabled.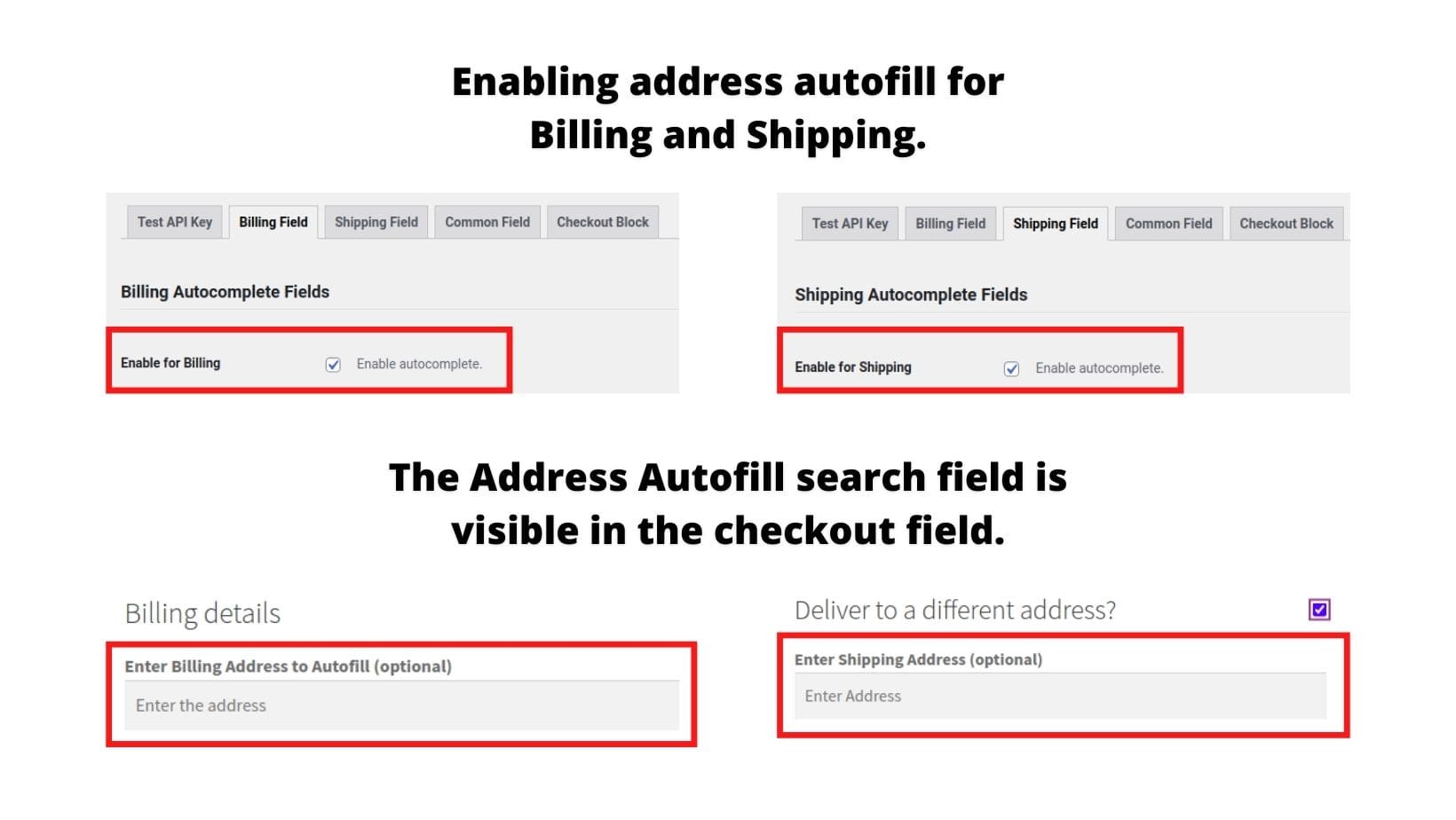 Enable the Location Picker for Billing Address [PRO] (You can manually select your location on the map using the Location Picker feature, and the plugin will automatically fill in the full address.)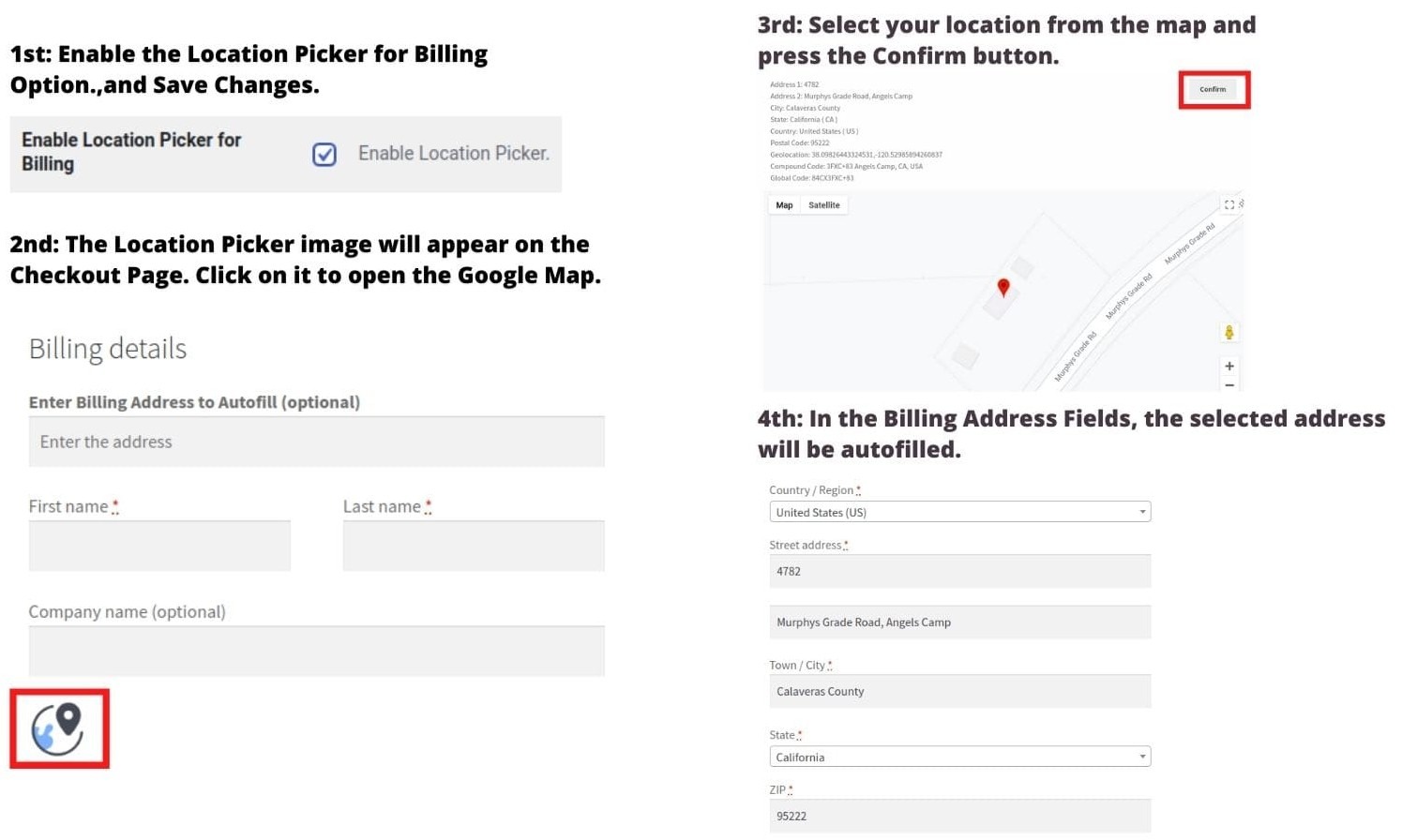 Enable Location Picker for Shipping Address [PRO] (It functions similarly to the Location Picker for Billing Address mentioned above.)
Enabling Current Location allows users to select and autofill their current location with ease.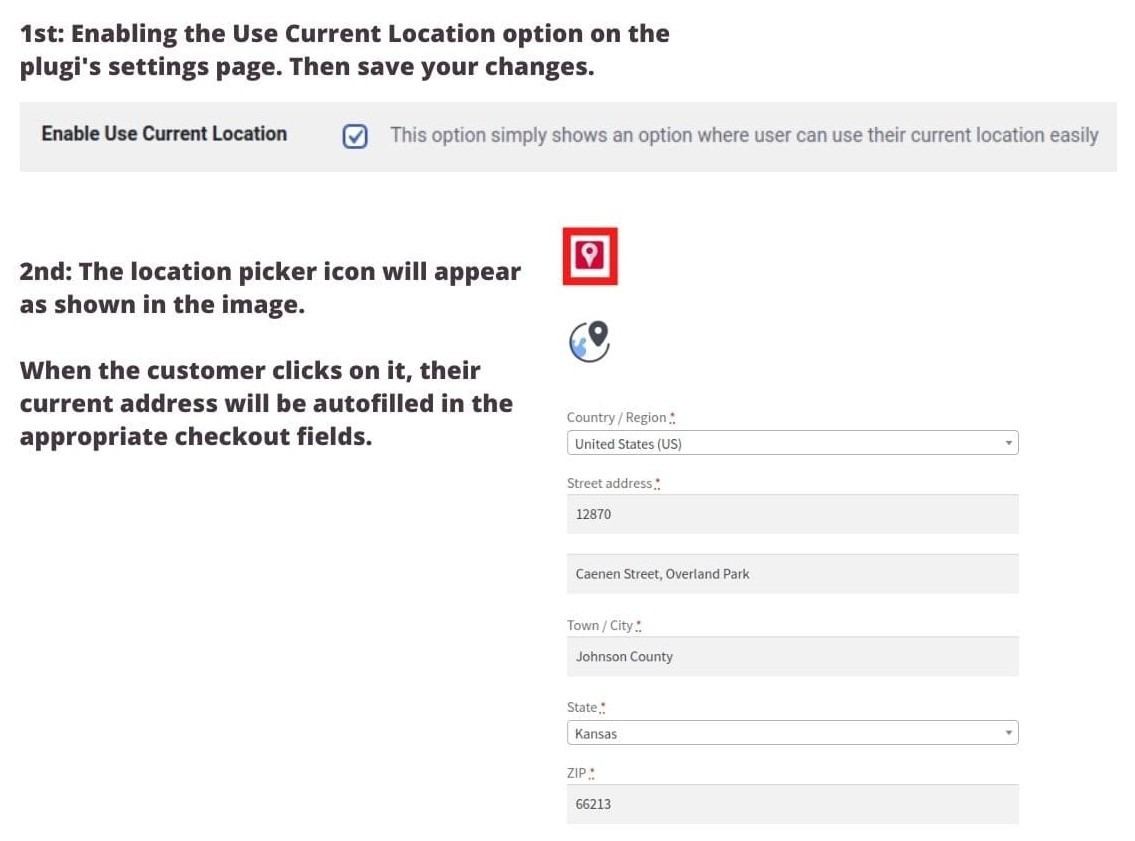 Option to adjust the Autocomplete Billing Field, Autocomplete Shipping Field, Current Location, Location Picker positions on checkout page [PRO]
Autofill Phone Number and Company Name options are available. (Only if it is publicly available at that specific location)

Admin can choose to save Billing and Shipping Geolocation (Latitude and Longitude) [PRO]. It will show the exact location of the billing and shipping addresses on the admin Edit Order page.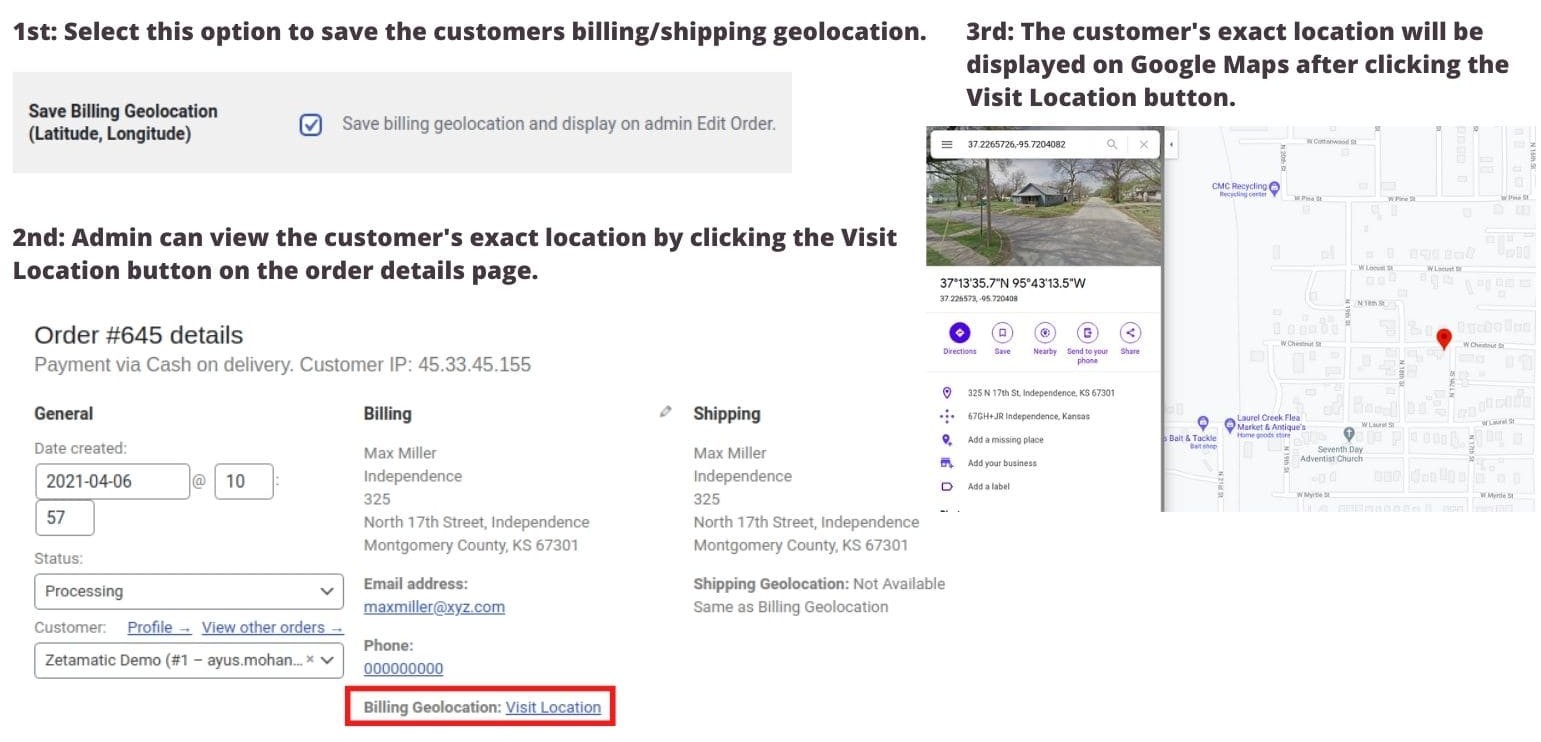 Supports WooCommerce Checkout Block [PRO]
Google Autofill Billing Field, Shipping Field, WooCommerce Checkout Block Mapping Field [PRO] (To learn how field mapping works, please check here )
Customize Address Field Separator for Google Autofill Billing and Shipping Field Mapping [PRO]
Option to keep checkout Billing or Shipping field blank using the 'none' value. [PRO]
Choose the countries from which you want autofill to get addresses.

You can choose your own location image that you want to show users on the map. In addition, you can customize its size, add a hover effect to it.
Set the existing Billing or Shipping field as Google autocomplete field. [PRO]
Supports Multiple Languages
Location Picker Zoom [PRO] – Location picker zoom size could be adjusted.
Supports Compound Code [PRO] and Global Code [PRO] on the Checkout Page Location Picker. This could be very useful when you are using WooCommerce Distance Rate Shipping to compute shipping rates based on the exact distance.