A plugin is a software/app that extends the core functionality of your WordPress website. If you have been in business for some time, then you have probably figured out that WordPress plugins are one of the most effective ways to increase your business profit, as well as your site's functionality.
But what if you're just starting out and don't know where to start? Or maybe you have already started, but you aren't sure which plugins will benefit your website the most? This article features the 15 must-have WordPress plugins for business websites in 2022.
These 15 WordPress plugins will not only save you time but also help you to make your website more functional and profitable in the long run.

Developing a good SEO strategy is an important aspect of running a website. This is because search engines are by far, still one of your most valuable sources of traffic.
If you're looking to improve your rankings, use Rank Math: it's a handy tool that helps analyze your site on several levels. By doing so, you can better optimize it for Google's algorithm and ensure that your content continues to rank at (or near) the top of Google Search results. It can also suggest additional keywords and phrases you might want to target.
For example, if you run a clothing store, you could use Rank Math to help determine which types of clothing tend to perform best online. Then, you could focus on creating more content around those products or services. There are plenty of other uses as well—Rank Math just gives you another way to look at your existing data from different angles.

A brute force attack is a trial and error method used to obtain information such as login names and passwords from unsuspecting victims. To prevent these attacks, Limit Login Attempts Reloaded will block specific IP addresses after several incorrect attempts.
The Limit Login Attempts Reloaded plugin limits, intruders, by blocking their IP address if they attempt to enter more than 3 incorrect usernames or passwords in a short period of time. This powerful tool protects all types of websites, including eCommerce stores and membership sites.
Not only will it help you combat brute force attacks, but it will also add another layer of security to your website by alerting administrators when someone has tried entering 3 wrong usernames or passwords into your site.

Nowadays, your customers expect a seamless checkout experience. They don't want to fill in their personal information every time they purchase a product or service.
The Checkout Address Autofill for WooCommerce does exactly what it says: automatically fills your customers' address fields with their saved addresses when they reach checkout.
This means less effort from your customers, which can increase conversion rates.
This plugin reduces cart abandonment rates by up to 55%. If you are using WooCommerce to build your e-commerce store then you can use it.

If you're a business looking to grow, it's important to understand how to engage with your audience on a regular basis. Email marketing is an excellent option and having discount coupons delivered directly to your subscriber's inboxes is sure to generate interest and bring new visitors back regularly.
The WooCommerce MailChimp Newsletter Discount plugin will add MailChimp support to your store and allow you to create popups and forms and sync emails to the MailChimp list. With automatic discount sending, you can be sure that your email campaigns reach the right people at just the right time.

The All in One SEO Pack is a powerful plugin that allows you to easily optimize your website for search engines. The plugin uses Open Source Semantic Code and provides a strong foundation for SEO best practices.
Whether you are a beginner or advanced, you can use it to improve your SEO efforts. Every new release, it brings new enhancements, useful features, and better speed. So go ahead and grab it! It's easy and free!

WP Paint allows you to edit your existing images or create new ones. This is helpful for bloggers who want to add photos of their own, including company photos. WP-Paint also supports layers and you can also erase background from an image. 
One benefit is that it's one of few plugins that doesn't take forever to load because it uses HTML5 technology, making it much faster. (Bonus: It's free.) Even if you already have Photoshop on your computer, you might find yourself using WP-Paint more often because of its convenience and simple editing tools.

This plugin allows you to add a contact form to your website without having to edit any code. There are many options for customization, and you can change settings within minutes. You don't need any programming knowledge, so it's perfect for beginners.
Contact Form 7 lets you add fields, customize messages, and send attachments from your website. The free version also gives you 24/7 support and unlimited contact forms on all websites.

The Google XML Sitemap plugin automatically creates a sitemap and serves it to search engines. Sitemaps improve Google indexing and help with your website's overall online presence. It also helps search engines like Google, and Bing crawls your site more efficiently. 
This plugin will make sure your sitemap is submitted correctly, without any issues or errors. Just install and forget about it!

This free plugin allows you to create an online store with your WordPress website. It's easy to set up and run and comes with tons of features for managing inventory, accepting credit cards, and managing to ship. 
WooCommerce is also open source, which means it's actively maintained by a community of developers who are committed to keeping it secure. It's worth noting that it's designed with e-commerce in mind—meaning its features aren't limited just to shopping carts or direct sales (although those are awesome). If you want to sell digital products or use your website as a lead generation tool, WooCommerce can help make that happen too.

Keep your customers happy by chatting with them directly on your website. LiveChat is a great way to offer customer support and start sales conversations. Some businesses see conversion rates increase by as much as 20% when they implement LiveChat.
When you use LiveChat, a window pops up whenever someone visits your site that gives him or her instant access to customer service staff via chat, phone or email. If you don't have time to handle inquiries immediately, set it up so that visitors can schedule live chat sessions ahead of time for future dates and times.
Once you do get back to them in real-time, know that data from your visitor session is automatically sent into an email conversation for easy referencing later on.

With MonsterInsights, you can track your key business metrics in real-time and get actionable insights. The plugin not only offers Google Analytics integration but also provides personalized information by analyzing user activity. 
With over 3 million active installs, MonsterInsights is one of the most popular analytics plugins for tracking visits and analyzing data in an easy way. It even allows you to set up goals and A/B tests to improve your site's usability.

This plugin allows you to sell digital products, and it comes with a lot of built-in features. This includes shopping carts, payment gateways, affiliate marketing links, product sliders, custom image uploads and so much more.
By using Easy Digital Downloads for your e-commerce needs in combination with a shopping cart plugin like WooCommerce or WP e-Commerce, you will be able to provide your visitors with a smooth online shopping experience.
If you are new to selling digital products online or if you just want an easy way out for setting up your shop and adding different types of files to it (images or documents), then Easy Digital Downloads is definitely worth checking out.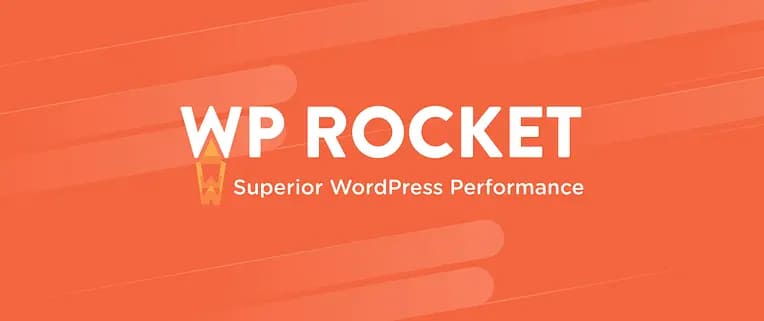 WP Rocket is one of those plugins that helps you to boost website speed and optimize load times. If your website's loading time is slow, it can hurt user experience and lead to fewer page views.
By speeding up your page load times, you'll keep people on your site longer which will help to increase conversions and user engagement.
One feature I like about WP Rocket is that it automatically compresses images without losing quality when visitors come to the site. This is a must-have WordPress plugins for every website! If you're looking for a quick and easy way to optimize your website, try WP Rocket!

If you have a membership site, you can easily use MemberPress to provide access to your customers. Through MemberPress, you can offer recurring billing and let users set their own billing frequency.
Also available are tools for including customer testimonials on your site. By providing personal testimonials about your product or service, you make it easier for customers to trust that what they're buying is worth it.
Create a login widget that allows members of your community to log in to their accounts and comment on any posts or pages on your website. This plugin offers different levels of access depending on how much people pay – so if you want a specific group of customers to have full access while others only get a summary or basic understanding, that's easy with MemberPress!

If you need to add custom fields to your posts or pages, Advanced Custom Fields is the plugin for you. ACF allows you to create any type of custom field and save it as a template. After you save these templates, they will appear whenever you create a new post or page.
ACF also has field groups, which allow multiple related fields on a single post or page. For example, in one field group, we have separated the title, meta description, and author information into three separate boxes to make editing easier when we create new posts on our website.
Final Words
A lot of businesses depend on websites, which means a lot of work is involved. It doesn't matter if you're running a small business or working for a huge corporation, every site requires time and effort to function properly.
These plugins are guaranteed to help your business in all aspects from design to production. You don't have to use them all; there's no need for that. You can simply pick the ones that fit your needs and see what it can do for you! 
So go ahead and start optimizing your site today, with these 15 WordPress plugins. I'm sure you'll be glad you did!
If you found this post useful, then please take a moment to share it on social media. Subscribe to our YouTube channel for videos related to WordPress plugins and themes. Follow us on Facebook and Twitter for more updates!
You may also like:
8 Best Free Schema Plugins for WordPress
5 Top Reasons Building A Website Is Easier With A Website Builder