Are you someone who is looking for the best WordPress plugins for analytics? Then, this is the right place for you!
By adding the right Google Analytics to your WordPress it provides you to help you to track your website's visitors and get enough information about all of them. This would enable and help you in making better business decisions.
Why Do You require a Google Analytics Plugin?
It allows you to create and keep track of conversion goals.
You can keep track of how your campaigns are performing and their effectiveness.
You can segment your audience simply by creating specific campaigns for them.
With Google Analytics you can analyze and further improve upon your content marketing strategies.
Let us now look at the best WordPress plugins for analytics which we would be discussing below.

Monster Insights provides you with a very easy way to connect your WordPress website to your Google Analytics account. You can easily see and find how people happen to use your website.
It shows all the important stats that matter right inside your WordPress dashboard.
With Monster Insights you have the feature of universal tracking as well. You will get exact data accounts even when your site visitors switch from a mobile device to a desktop.
Monster Insights is used by over 2 million websites. It has many features in its updated and pro version.

One of the most popular and recommended analytics solutions which are available is Google analytics.
Google Analytics is a free plugin that is very easy to use and can be installed quickly and with zero effort. One of the ways through which you can happen to install the same is by directly adding the code on your site.
Google Analytics shows you the number of visitors to your website along with providing you with various add-on features such as tracking links, performing A/B testing, and so on. Feel free to explore various other features yourself.

The Analytify WordPress plugin is great for e-commerce businesses.
With analytify you will get to know the number of visitors who have added various items and products to their respective shopping carts along with gaining insights as to when people abandon their carts. This will eventually help you out to optimize your checkout procedure.
Analytify is just another plugin that removes the need for you to manually add your Google Analytics tracking code to your site. You simply have to install the plugin with just one click to automatically add the code.
All your reports and statistics can be viewed easily from your WordPress dashboard. Analytify offers you various add-on features and functionalities which makes it to be a bit of out of box plugin from the rest. For instance, it offers premium add-ons for things like WooCommerce and Easy Digital Downloads integrations.
Further, with analytify you have various other features such as that it provides you with automated email reports, and it even allows you to integrate your data into custom templates.

ExactMetrics is a free plugin that is a great option to consider if you are someone who is planning to add Google Analytics as a hobby site or startup. It was formerly called Google Analytics Dashboard for WordPress (GADWP).
ExactMetrics comes with itself a lot of features which makes it one of the best WordPress plugins for analytics. It allows you to track your site's visitors and get statistics and analytics reports which are made easily available to your dashboard.
Furthermore, it shows you various important details which range from page views, mobile analytics, social media websites, and so on. It makes it easy for you to track events such as downloads, emails, etc. Most importantly it gives you in-depth information and reports for each page and post. Thereby, with Exactmetrics life becomes much easier for you.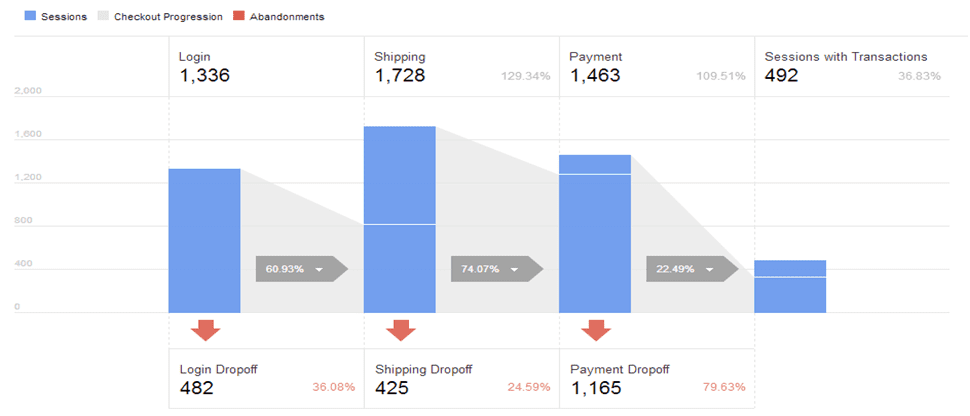 It is designed and made up especially for e-commerce websites. Actionable Ecommerce Google Analytics Plugin for WooCommerce is very fast and easy to install.
It provides features such as that one can track the behavior of your visitors who come to your site across your entire e-commerce site. You would be able to learn everything as to what they do right from the home page to the product page.

If you are someone who wants to track or keep a track of your events on your site without writing any code then the WP Google analytics event would do your job. It is the right plugin to be installed and used by you.
It lets you give a clear and thorough understanding of what your visitors do on your site. But you need to keep in mind that the plugin just provides you with the option of only tracking events.
Please note that this plugin hasn't been tested with the latest 3 major releases of WordPress. It may no longer be maintained or supported and may have compatibility issues when used with more recent versions of WordPress.
We have come to the end of this post. If you like our post, please share it on social media. Also, feel free to give any suggestions!! Follow us on Facebook and Twitter. Subscribe to our YouTube channel for more information and updates.
You may also like:
10 Amazing Plugins to Install on Your WordPress Website