WordPress is widely regarded as one of the best blogging platforms. It is also found to be one of the largest online content management systems (CMS).
There are numerous themes to choose from. Finding the best of them is a difficult task. But don't worry, we've compiled a list of the best WordPress themes for your blog below.
So, Let's get started!
Astra
Authority Pro
Soledad
Olsen
Maxwell
Foodie Pro
Perlie
Veggie Review
Escutcheon
Divi
Thrive Theme Builder
Kadence Theme
The Top 12 WordPress Themes for Blogging Site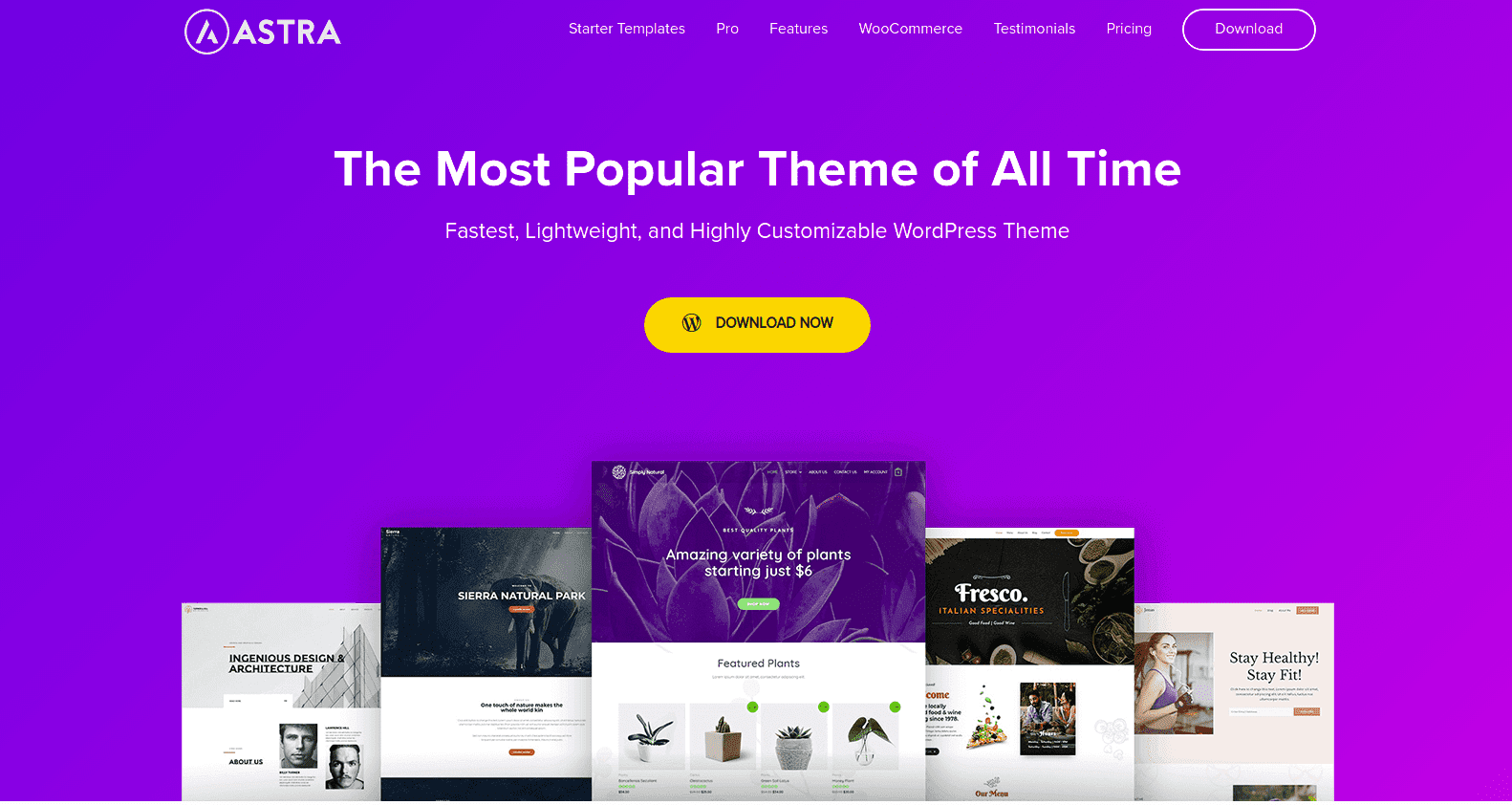 In this market today, Astra is found to be the most popular and first choice for everyone. They are found to be the fastest-growing theme of all time. What's so good in Astra? Let's find it ourselves.
In Astra, the theme is very much flexible. Whether someone is new to blogging or even if someone is very much known to blog with the features of Astra it will always be a top priority to them. In Astra, there exists a very simple way to customize your site.
At Astra, everything is customizable. The theme at Astra is very fast and lightweight. You can control almost every minute thing at Astra. You have the ability to control diverse things such as header options, layout settings, colors, typography, blog designs, and archived pages. Isn't this so amazing?
It works just perfectly with all the best page builders. Along with this, it has an SEO-friendly page markup to help your blogs rank high on Google. Moreover, it has features and designs which are impressive to all.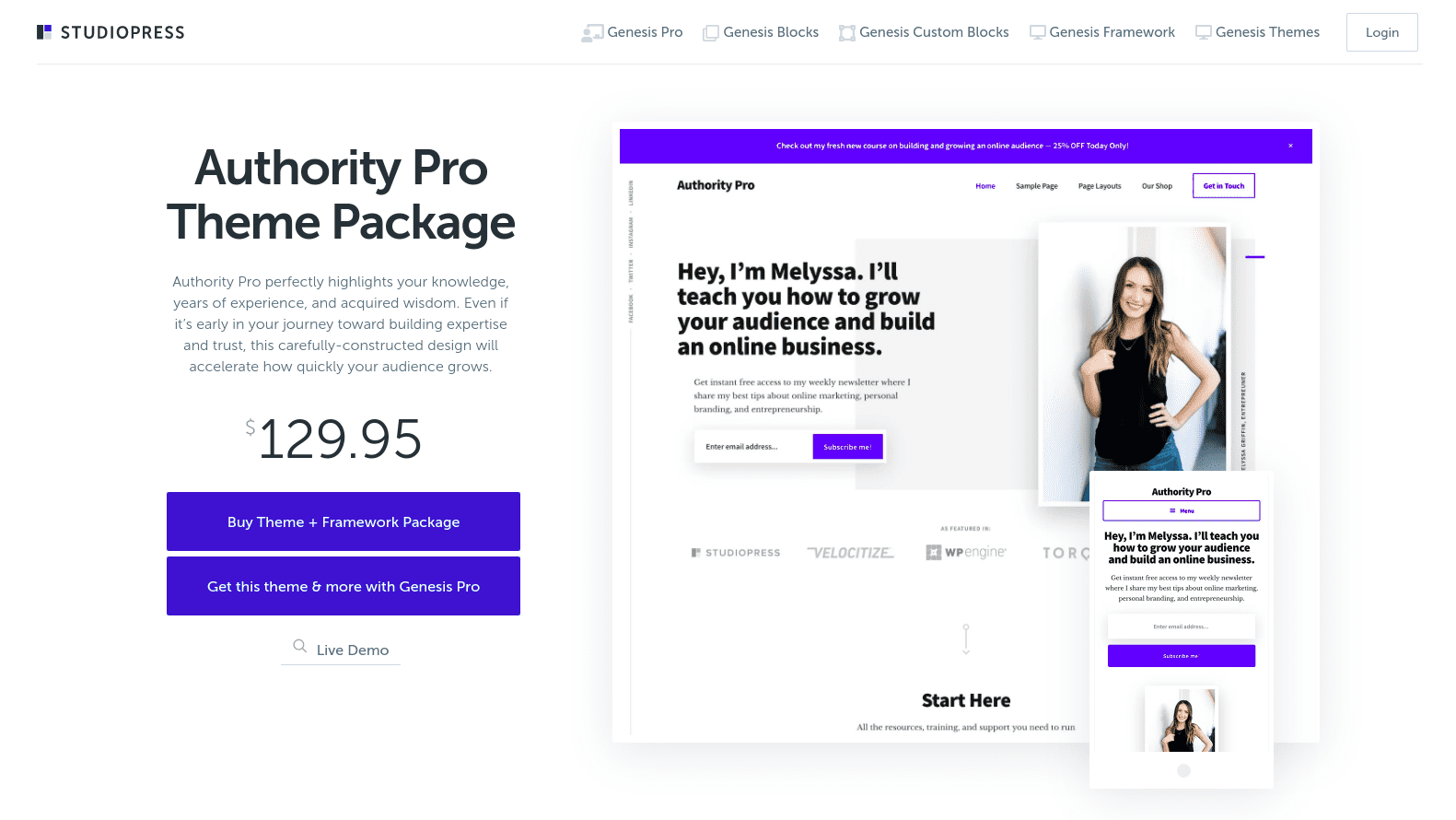 Do you consider yourself as an authority figure in a certain place? Then, authority Pro is the best choice for you. It is a WordPress theme which is made for professionals who want to place themselves as an expert out there. Authority Pro was designed by StudioPress, an industry leader in WordPress themes.
It is very simple to install it to your WordPress site, with just a button or click. Authority Pro has features that make it very much popular. It has a mobile-friendly design and is very much compatible with WooCommerce. Just try to explore it, and you will like it, explore it out for yourselves.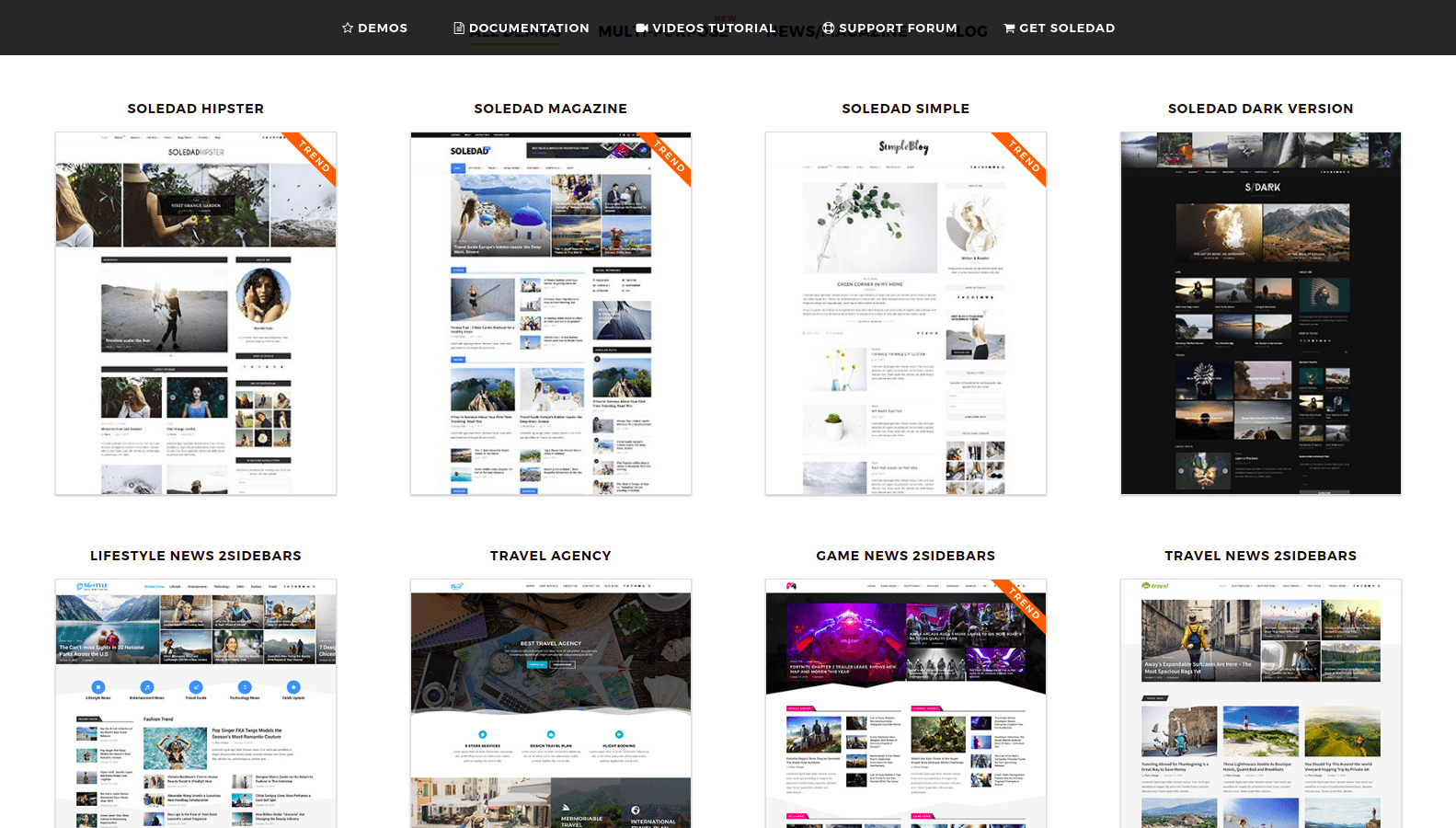 A multi-concept blog magazine" theme for WordPress, is none other than Soledad. It is very easy to set up, simply install it with a click away. There are as many as 6,800+ homepage demos for you to check out and experience.
It is considered a great choice especially when it comes to online magazines. The reason behind this is that its theme offers various post templates for different types of stories.
Apart from this, it is very much mobile-friendly making it responsive on all devices. It is also optimized for SEO. With more than 27,000 WordPress users installing this theme. We can think of it ourselves that it is considered as one of the best WordPress themes for Blogging Site. It has an average rating of 4.84/5 stars based on real user reviews. That's really something amazing. Right!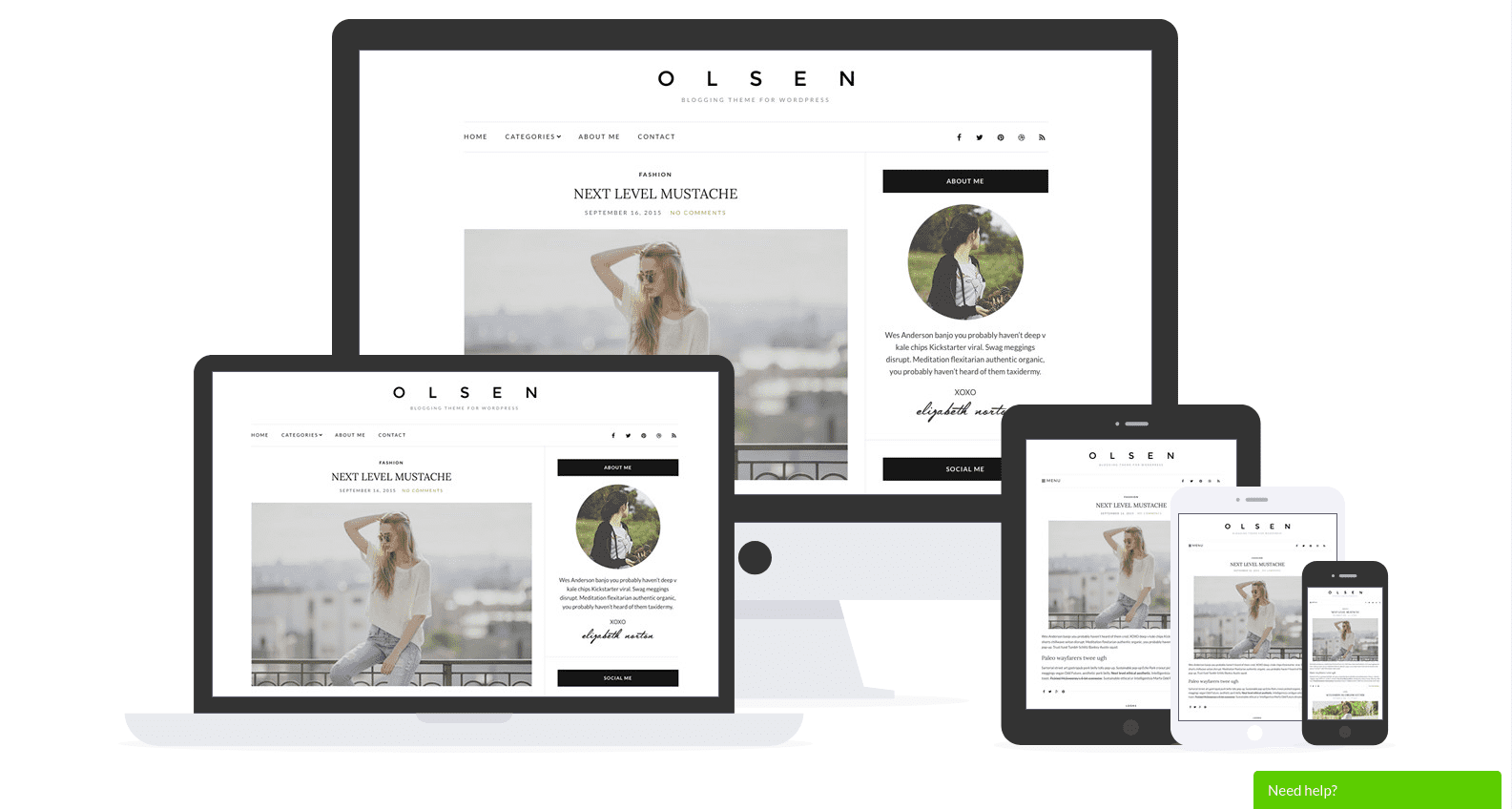 Are you a fashion blogger? Olsen is the right place for you then! It is the theme for anyone who wants to make their images stand out right next to their content. Show your best works, with fully customizable Olsen. Try it out and experience a wide range of features for yourself.
This theme offers a Featured Content slider and an Instagram footer widget. Both of these are just great to share your respective work with your audience. The Featured Content slider has the feature of it that allows you to pick up to as many as six images or posts and include them right at the front of your blog. Similarly, if you talk about the Instagram footer widget is simply a perfect add-on for a fashion or lifestyle blogger who wants to showcase their photos. It features your most recent Instagram posts in a large single row.
With all these features, it sounds just so amazing and I wonder how great it would be to use. So, what are you waiting for, just get started with Olsen today itself?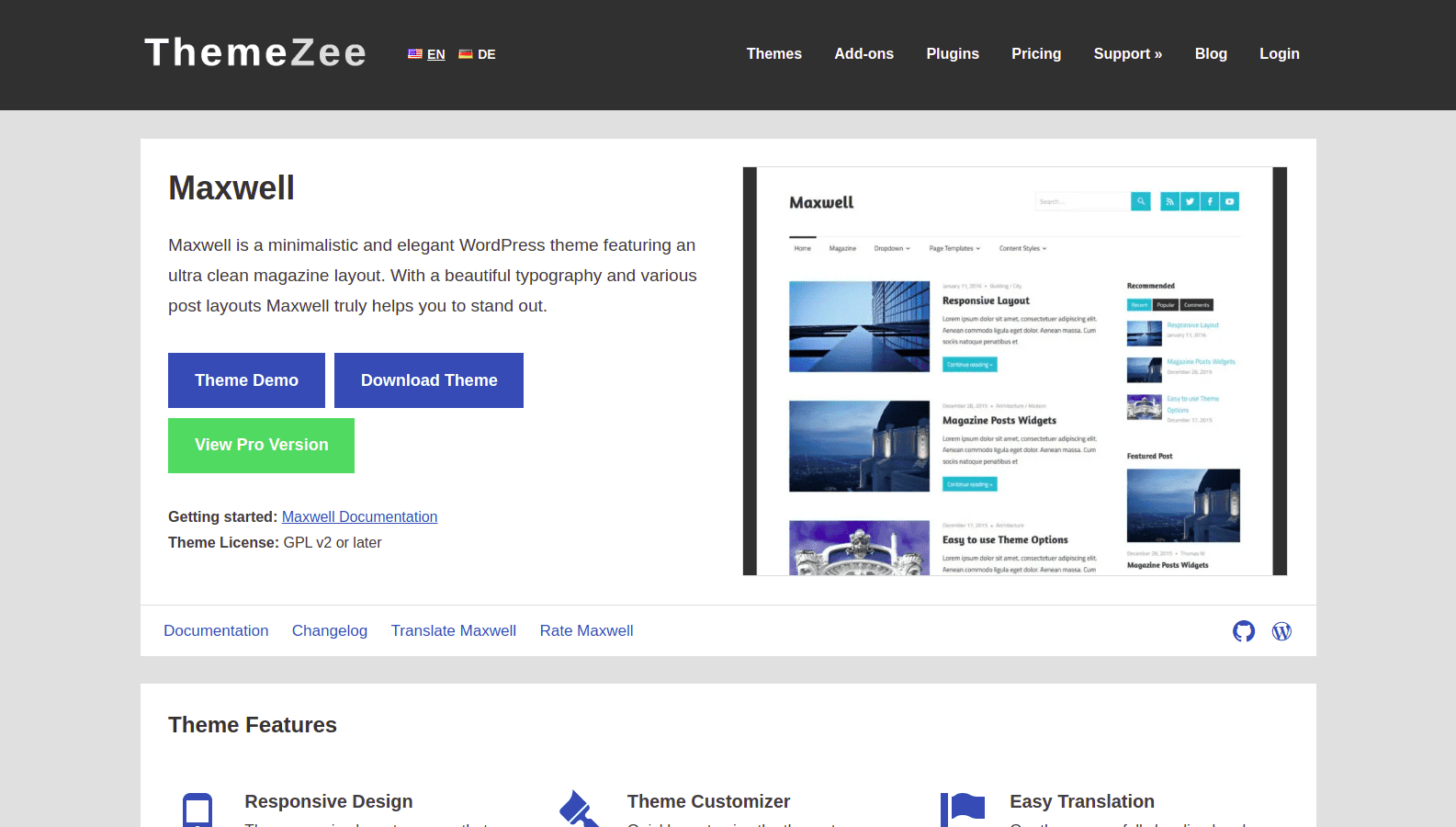 The most expensive theme. It is the most premium theme right there. It is Maxwell. However, the price shows how high-quality it is.
The best part of Maxwell is that it supports the 'featured content' option. It is simply the best choice out there for you. Whether you are a YouTuber, a musician, an artist, or anything Maxwell is something you cannot ignore.
Maxwell has an easy theme to navigate, with a separate customizer section for adding a site logo, header, and background. Apart from this, Maxwell brings in with itself various other features which comprise A mobile-ready layout for any device, multiple menus, a location section, a social media widget, and so on.
It further provides you with six free color palettes to choose from. Its premium plan has even much more to give you with. So, start using Maxwell and experience the best results.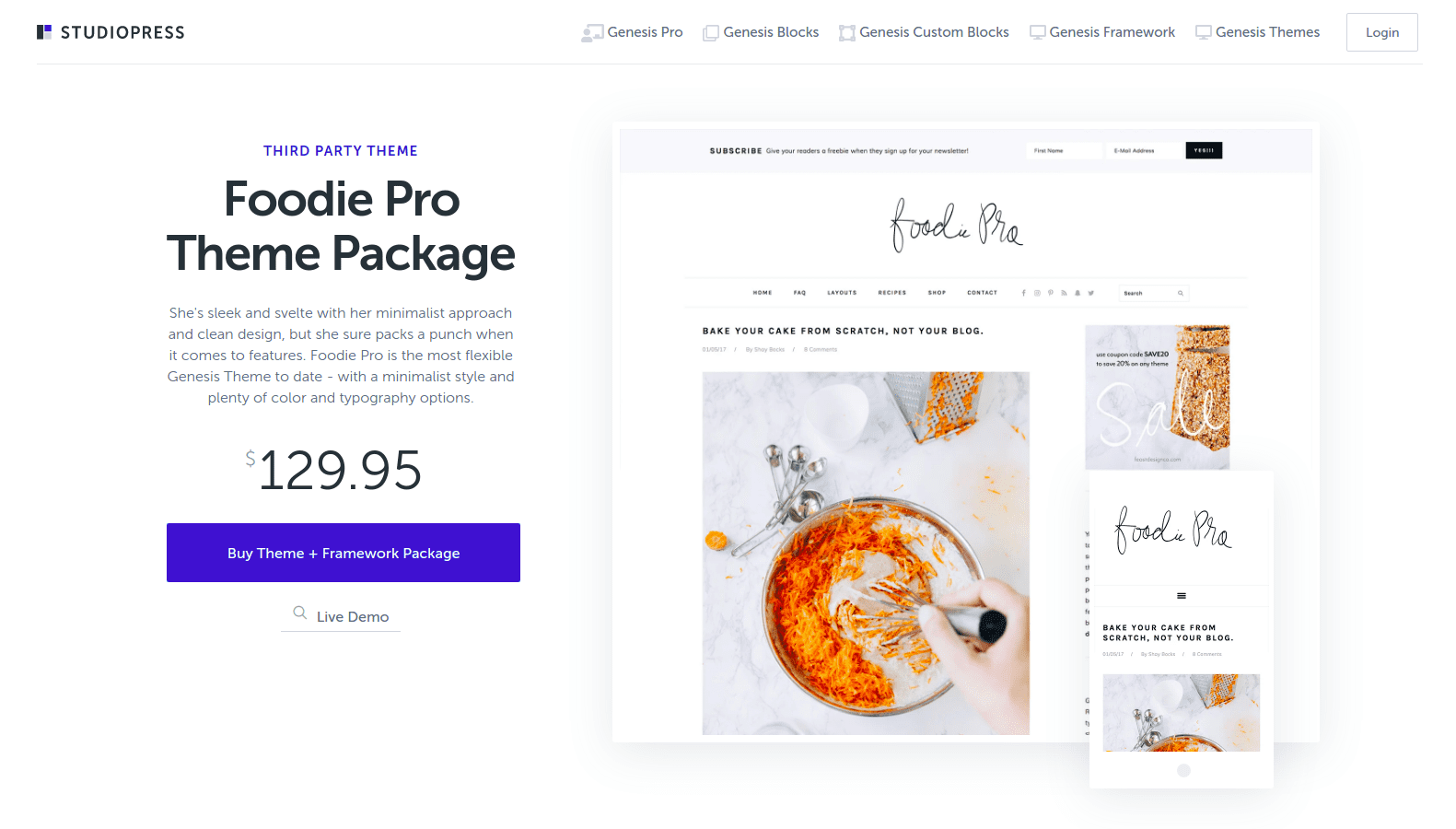 A WordPress theme designed for food bloggers. It brings in with itself a wide range of color choices. It is found to be quite fast, highly responsive, and has strategic placements for advertisement space.
If you want to be benefitted you would benefit from its featured images on all your posts. Use Foodie Pro today!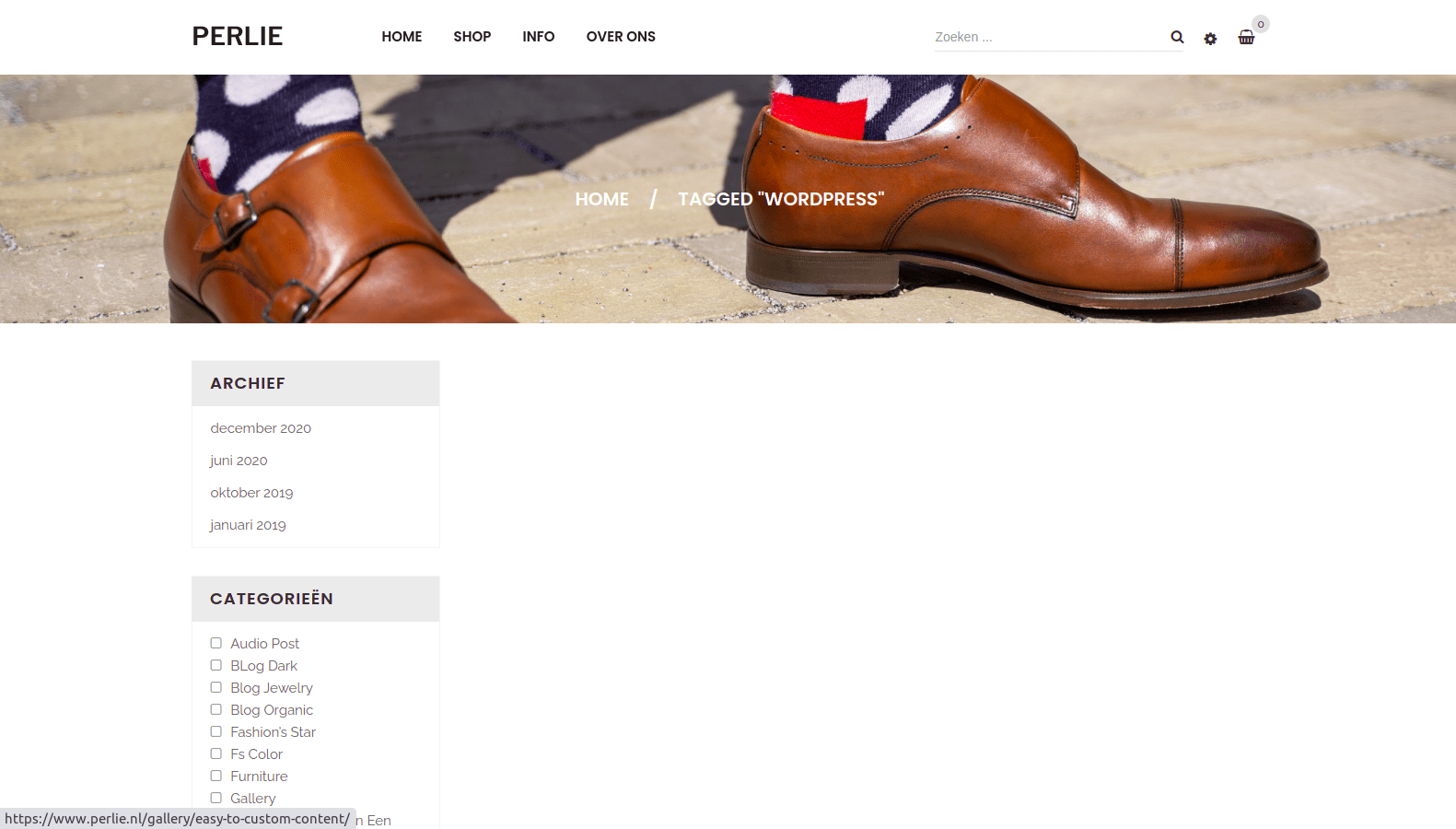 Perlie is the most elegant theme. It is the best choice for you if you wish to start upon a blog that shows your portfolio projects. It offers you various different layouts.
Further, it offers various unique elements such as Overhanging images that let you place an image in the middle of your text, Subheadings that let you italicize your text, which would make your text stand out, after all, subtle animation. It is found to be less expensive which makes it a great choice.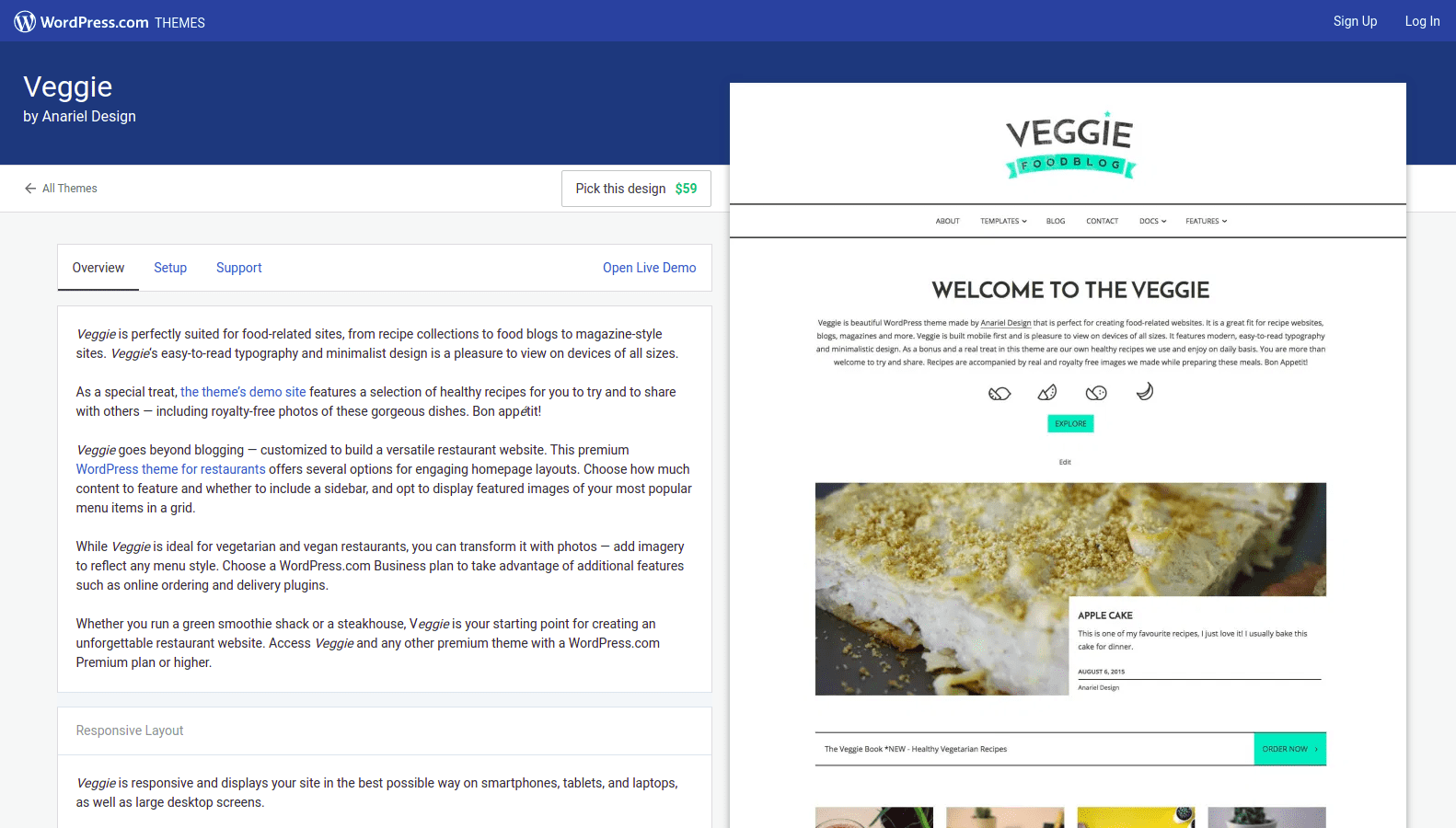 Just like Food Pro, Veggie is seen as the perfect theme for the foodie in you. If you are one of those who want to show your tasty recipes and cuisines to the world, then this theme perfectly suits food bloggers. It is very easy to design, has fewer designs which makes it very apt.
Veggie has a very responsive page and blog layout, which is customizable in seconds. Apart from this, it is mobile-friendly, is very easy to read and navigate on various systems. Most important with it comes that Veggie can change into a resourceful restaurant website.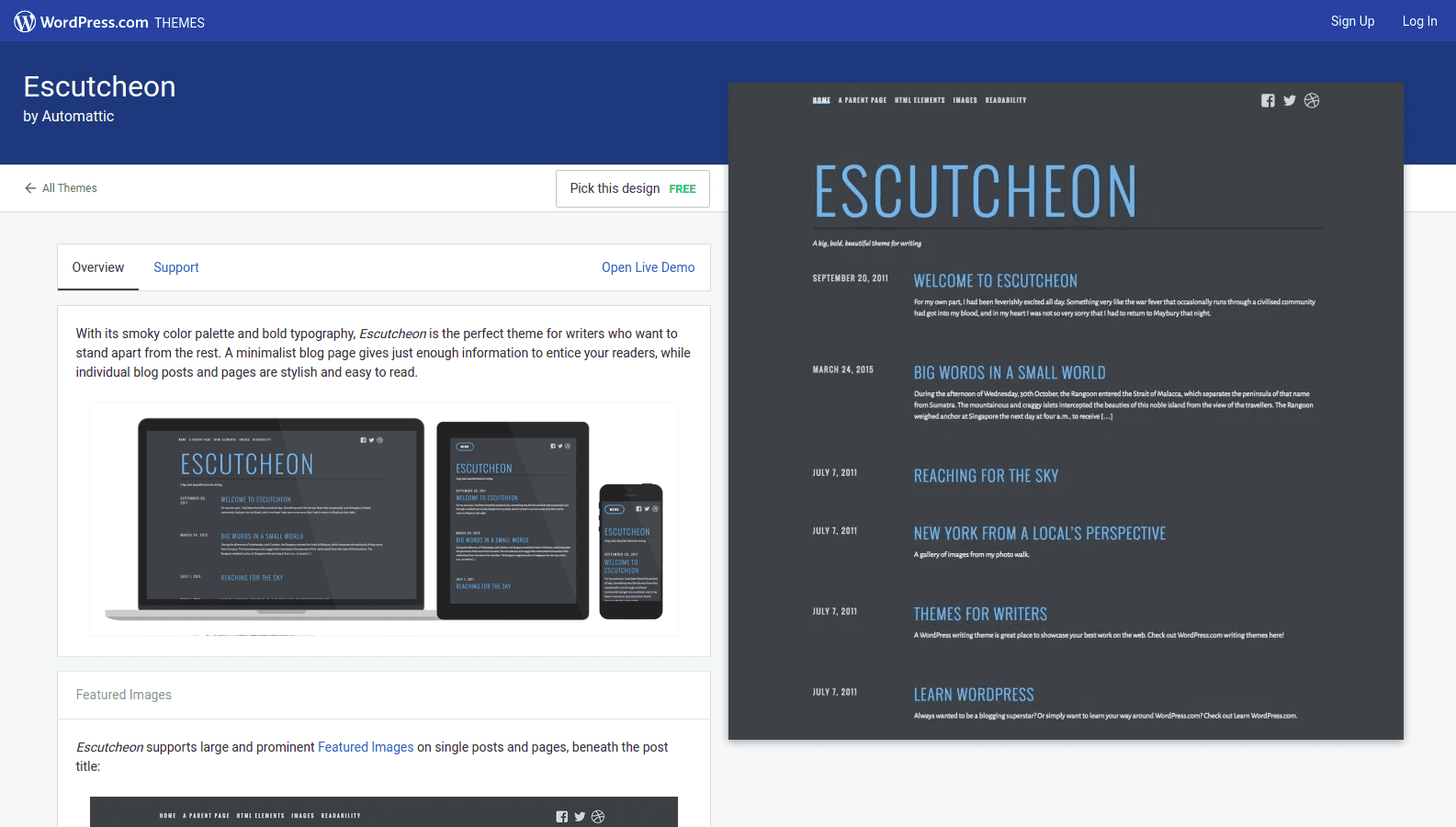 The simplest yet being the most effective theme, it is none other than Escutcheon. This theme looks like a journal that is virtual. It has large, bold typography, quickly posts blogs, and is something that always has the capacity to draw the attention of the audience.
It is very much easy to navigate and read your blog because of its font and colors. Along with writing, it even shows images which makes it stand out even more. It supports large featured images within blog posts.
Along with its basic features such as drop-down menus, social media widgets, it further provides a search bar, comment section, a site logo, and so on.
This theme is perfect for a blogger looking for a place to share their stories.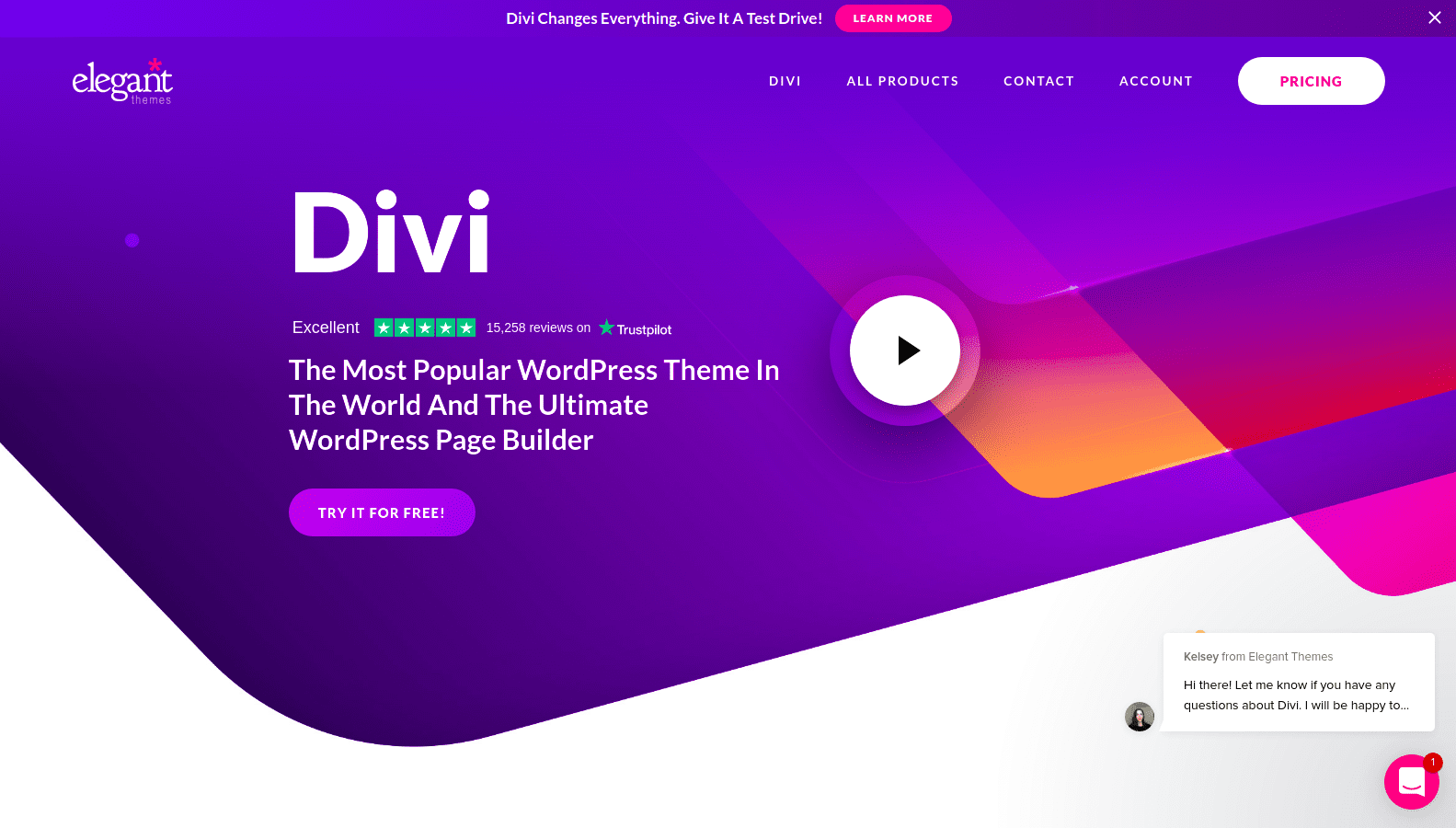 Divi is one of those rare WordPress blog themes that can basically do anything. Anything seriously, it can do anything!
It has endless possibilities. You can easily create your own layouts, pages, and templates with the feature of a built-in drag-and-drop editor. It has features that make it stand from the rest.
It is equipped with over 46 different content models that you can plug into different pages. You can easily add on a portfolio element, pricing table, email forms, and much more. Further, it has a cool duplicator feature as well which saves a lot of time.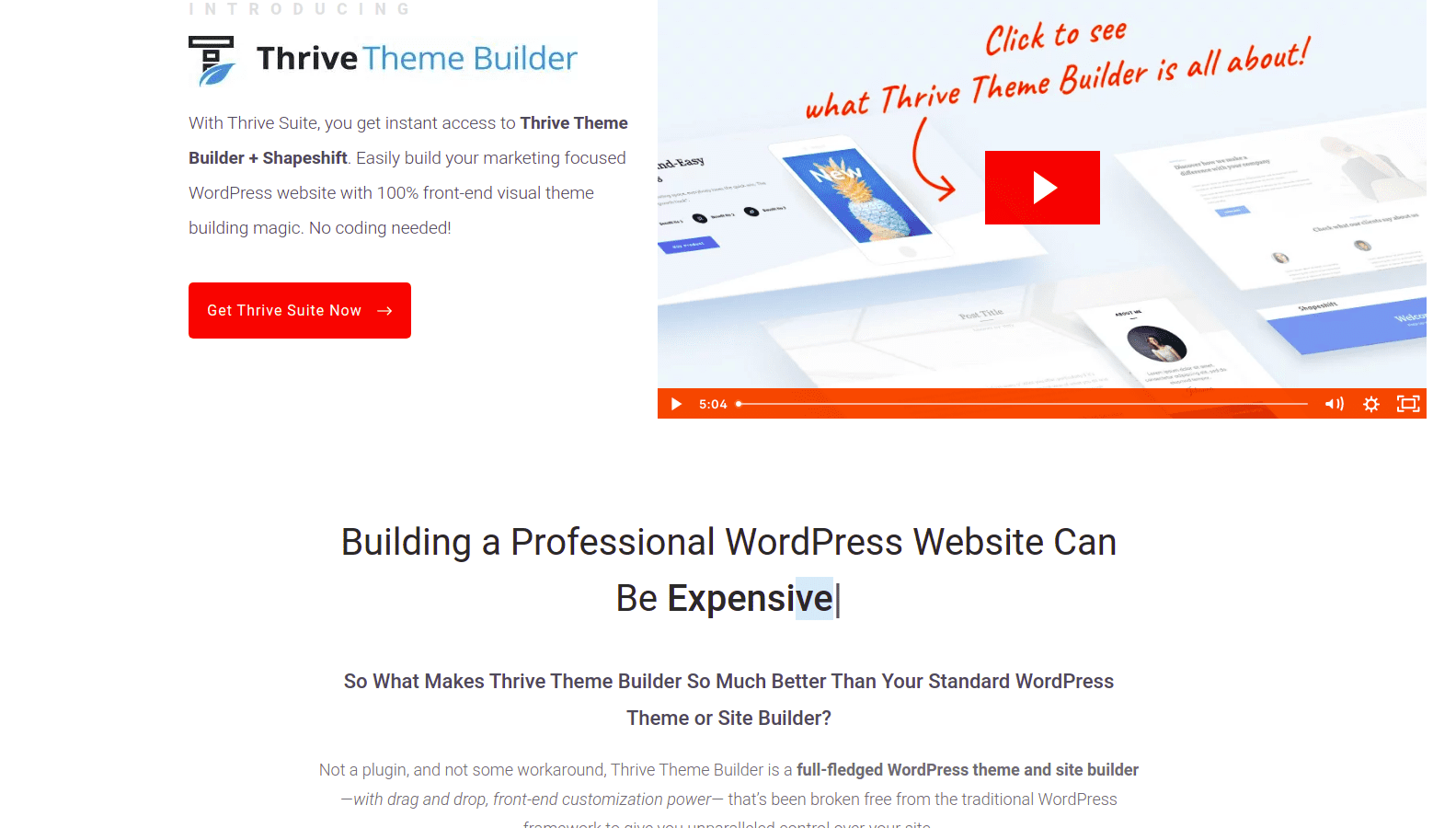 Thrive Theme Builder is a visual theme builder that gives you the ability to change anything which you happen to do not like. It's a very well ideal one for bloggers, writers, because of its built-in lead generation function along with conversion-focused design.
In Thrive Theme Builder you have the option to add opt-in forms which integrate directly with the most popular email marketing services. With this, it's very easy to choose a homepage that suits your goals and you can change your page index layouts and various other features are available.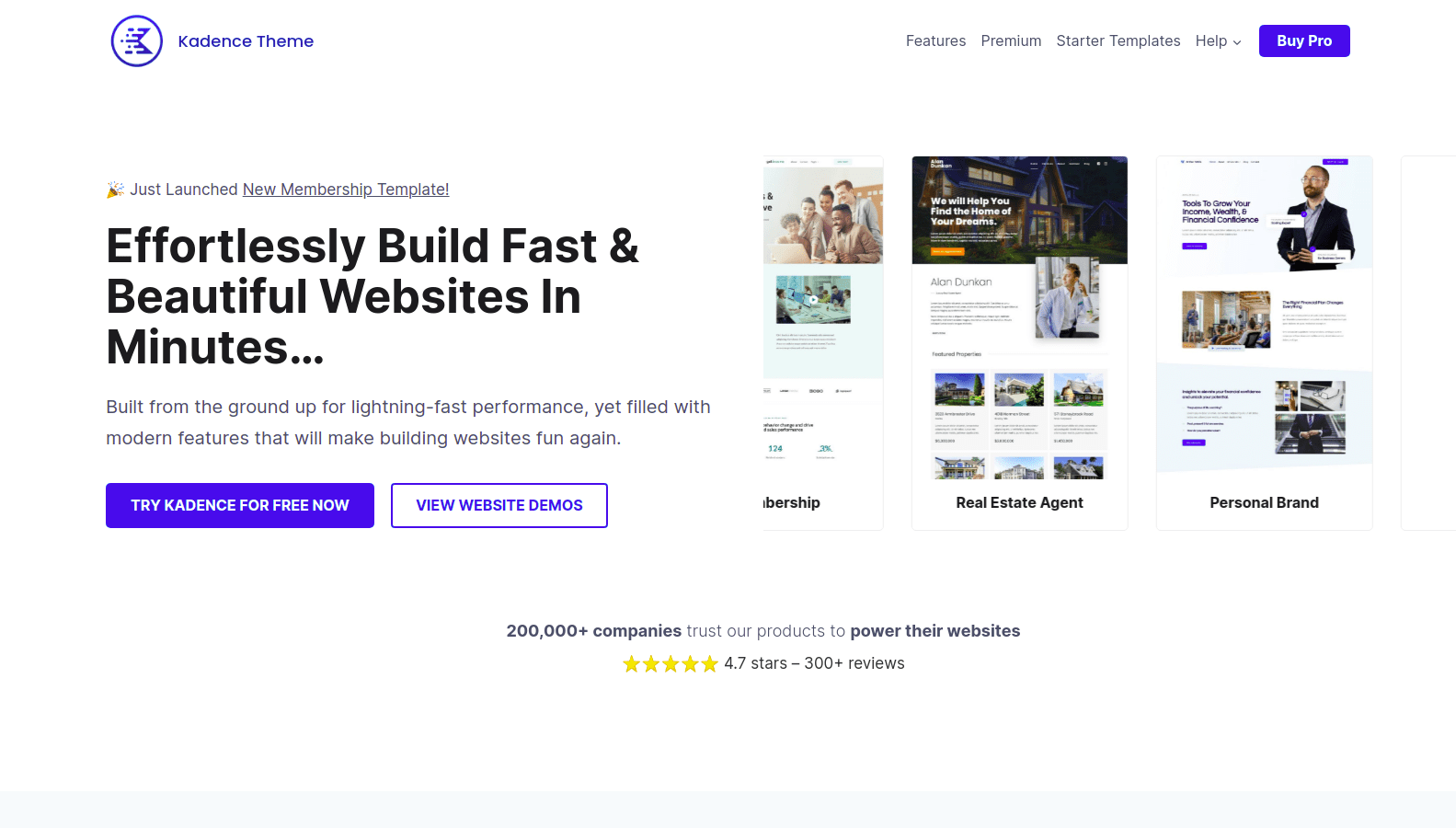 Do you want to build websites that are elegant, beautiful, and fast loading? Kadence Theme is the right choice for you then.
It has features which make it the best choice for you. It is a very much lightweight theme with a drag and drop header and footer builder along which makes your website very fast to run. You have full control of your website, you can customize the themes font, color, social icons, menus, and much more.
I hope you enjoyed these top WordPress Themes; if so, please share it on your social media platforms. Please contact us on Facebook or Twitter if you have any questions or suggestions. In addition, for plugin tutorials and guide videos, please subscribe to our YouTube channel.
You may also like:
WooCommerce Checkout Page Optimization – Best Practices