Discount, promo codes, coupon codes are a great way to increase your online store sales if you use it correctly. You can see that there are many online stores, e-commerce services offering discounts on a daily basis. To attract the attention of users and make more sales.
Offering discounts on your online shop can be a strong tool for increasing customer loyalty and conversion. However, if you use it carelessly. You can do serious harm to your brand, or, worse, become unprofitable.
In this post, we will review some of the best and most successful ways to deliver offers to increase consumer engagement and sales at your online store.
How do coupon codes boost sales?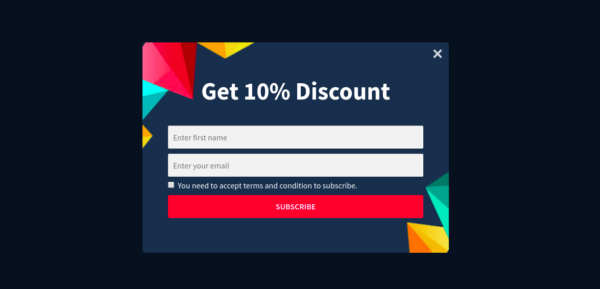 Did you know that over 92 percent of customers use discount codes while shopping?
Discount codes attract more customers to your online store, so you have more potential buyers for other items in your store. Most online visitors will be curious to know if you have any other offers and will look around before making a purchase.
For example, if your online clothing store offers a discount code for women's wear, a visitor might be curious to see if you offer discount codes for other items, such as shoes, accessories, etc.
Discount codes are going to attract new customers
If you're offering discount coupons, your customers can hang around and search for products. In fact, if your discount code is a limited time deal. New buyers can check your goods and services at the time they visit.
Clear out old stock
By offering your customers' clearance discount codes, you can clear out old stock that has seen slow sales and make way for new stock. Clearance discount codes help your business take care of goods that do not have much selling potential. A customer is always attracted to a product which has higher discounts. What's crucial is that you remind the client of the product's quality and value.
Increases both Up-sell and Cross-sell chances
You'll find the ideal opportunity to up-sell and cross-sell your goods with discount codes. For instance, if a customer buys a jacket using your discount code. Multiple products of similar style will be shown along with the limited time offer.
Turn first-time visitors into potential customer automatically
Using WooCommerce MailChimp Newsletter Discount or Prestashop MailChimp Discount, depending on your store platform, you can automatically offer discount code to your website visitor. These plugins show your website visitors a discount offer through popup form, and when they sign up for your newsletters, they will get a discount code on their email address.
After receiving the discount, the visitor can quickly become one of your paying customers. Moreover, you will have their email addresses, automatically added on your MailChimp list, and you can use effective email marketing strategies to communicate with them later on and sharing your offers, sales, etc.
Types of discounts and offers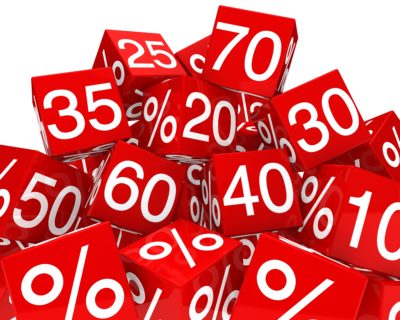 There are many types of discount options available, you can use any of them depending on the availability of your platform.
Percent-based discount
This can include lower percentages like 5% or 10% off, larger discounts to actually drive sales like 20% and 25%, or significant percentages like 50%+ to bring in cash on non-selling products.
Value-based discount
Value-based offers can be positioned as bonuses. This makes people feel like they're wasting their money if they don't use it. Pair one of these with a minimum purchase amount to increase its impact, such as "Spend $200, get $20 off."
Quantity based discounts
As you might understand this type of discount, you're going to offer like buy 3 to get 1 free. This can also be used when the products are old or not selling.
Free shipping
Shipping costs are one of the big reasons why you abandon your shopping cart. Offering free shipping is a great way to reduce this and increase conversions.
Use free shipping in combination with a minimum purchase requirement to increase your average order value.
Free gift
A free gift with a purchase can be a perfect way to give consumers added value. This can also be used if used strategically to maximize average order size and/or to get rid of inventory that is not moving.
How to use deals to push new sales and to repeat purchases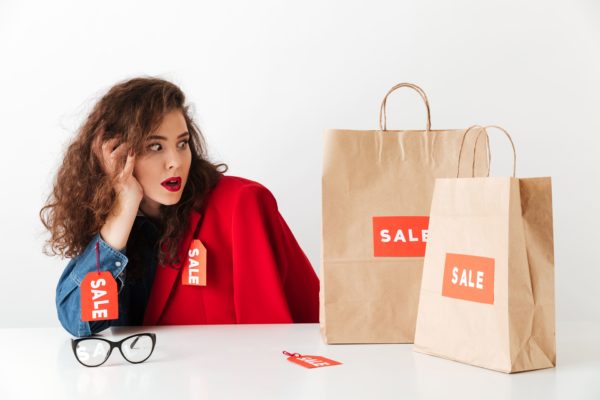 Below are some of the easiest and most effective ways to drive new sales and build trust with your customers, and make them buy from your store over and over again.
First-time shopper offer
Providing the first-time offer could be just the nudge that a first-time visitor needs to convert to a paying customer. Give them an irresistible offer, they can't deny it.
For example, 10% more off, 20% more off for new customers.
Exclusive social offers
Exclusive offers can be a perfect way to create customer engagement for those who follow you on your social networks. Moreover, this strategy offers a justification for new people to join and subscribe to your social media, helping you to target them in the future too.
Holiday and seasonal deals
The major holidays are Black Friday, Cyber Monday, but the whole year is filled with national and commemorative holidays that give the opportunity to share specific deals and offers with customers.
Customer loyalty offers
Rewarding customer loyalty can build an even stronger bond while offering discounts only to customers who are already spending money with you. With many platforms, you can easily make discount codes that are unique to different customer groups.
Use those groups to send personalized discount codes using email or personal messages through social channels.
Abandoned cart offers
With nearly 70 percent of all people abandoning their carts, abandoned cart email offers can be an effective tool to get back those customers.
Exit-intent offer
Often all it takes is a last-second bid to turn a visitor to a customer before they leave. Just when your visitor is about to leave your site or close the window, an exit-intent offer will pop up providing them with a final offer to buy.
Offer for influencers
Partnerships with prominent individuals with a large audience are a perfect way to maximize your brand awareness. And by offering the influencer's network an exclusive deal, you are more likely to turn their followers to your customers.
Discounts when reaching certain milestones
When you have a customer loyalty plan, particularly important are customer milestones. Events, such as a birthday or wedding, may be unique to the customer. Other milestones will celebrate the partnership that you have established with each other. These would include the anniversary of the first buy or date the customer joined your customer loyalty program, spending a certain amount of money, making a certain number of purchases, or making various commitments with your brand.
Finally
Offers and discounts for any online company aren't perfect. Starting with a specific target in mind, a strong understanding of the brand, and a willingness to experiment, you can use deals most efficiently to achieve your targets, create consumer loyalty, and increase revenues.
Please comment on the best offers that you liked and going to use on your site.
Check out our plugins and tools that help you increase your subscribers, sales. Also, help in achieving your other marketing goals.