To customize the plugin go to the WordPress Dashboard > WP Paint Pro or You can access this Settings page while using the plugin, go to Tools menu > WP Paint Pro Settings.
General Settings
Here you can customize, In the Editor Theme between Dark or Light
Choose Canvas Size of editor in pixels, enter the Max Canvas Width and Max Canvas Height
Pixabay API Key to search images directly from Pixabay in the plugin. To get the API key you must need to have a Pixabay account.
Watermark
In the Watermark page, you can upload your image that you want to use as a watermark on images that you are going to edit.
Customize the position of the watermark image, you can choose from a number of different areas or you can pick a random option.
Horizontal Spacing of the Watermark from the position selected in %
Vertical spacing of the Watermark from the position selected in %
Opacity of the Watermark in %
Size of the Watermark in % of the dimensions of the image
Choose the layer composition for the Watermark layer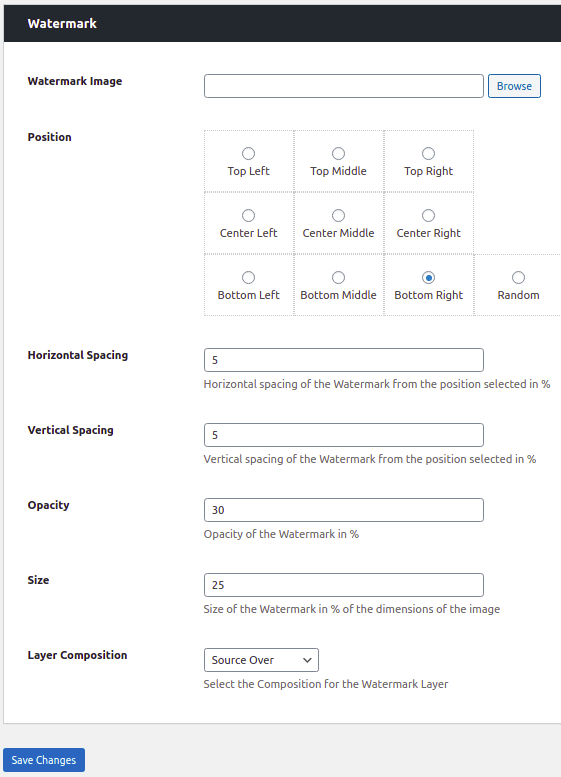 Stickers Library
In the Stickers section, you can upload as many stickers as you want to use on your images.
License
Add your plugin's License key to active it. Here you can learn how to purchase and activate ZetaMatic pro plugins.