ZetaMatic plugins' free version includes only basic features with limited functionality. If you require more advanced features and superior support, our pro plugins are available.
Pro plugins have dedicated pages where you can learn about their plans and select the best one for your needs. After selecting a plan, click the Buy Now button to be redirected to the checkout page where you can purchase the license by providing the required payment details, login information, personal information, and billing address.
Some additional steps are covered here if you are upgrading from the free to the pro version.
When the transaction is complete, log in to your ZetaMatic account and navigate to the MY ACCOUNT > Purchase History page.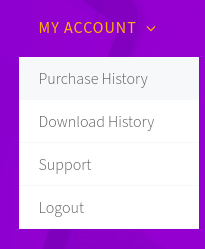 In the Purchase History section, you can view the ZetaMatic purchase details.

When you've found your recently purchased product, click View Details and Downloads to see all of the information about it. The plugin link can be found in the Products section of this page. Click on it to download the plugin's zip file.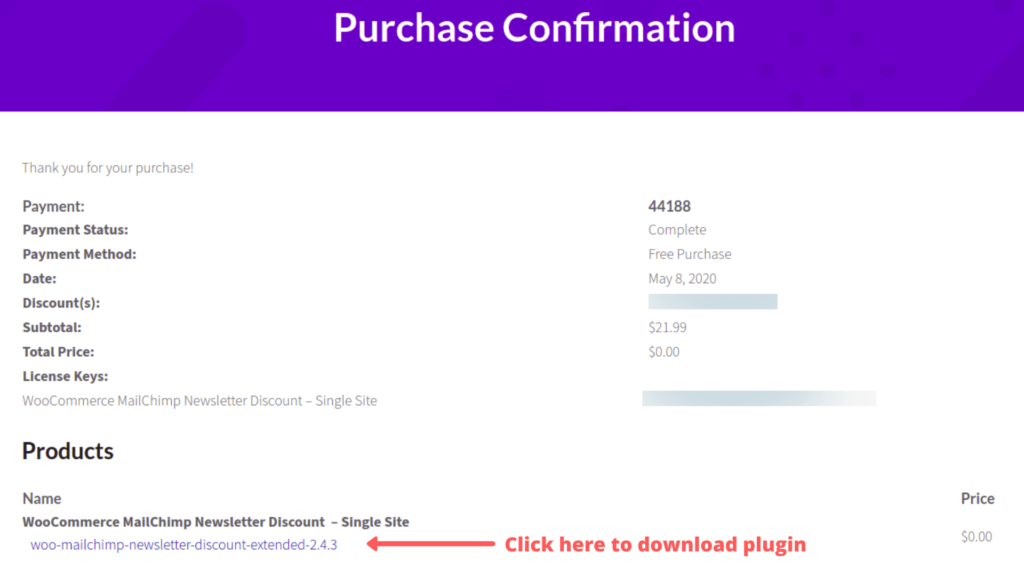 Go to your WordPress plugin section once the download is complete. Then deactivate the free version (if it is installed) and click Add New > Upload Plugin.
Select the ZIP file and the pro version will be installed. When the installation is complete, click on the Activate Plugin button, then it will prompt you to enter license key.
Get the License Key
Go to ZetaMatic.com and sign in to your account. Select MY ACCOUNT > Purchase History from the drop-down menu.
Find the product and then click View Details and Downloads to see the License Key.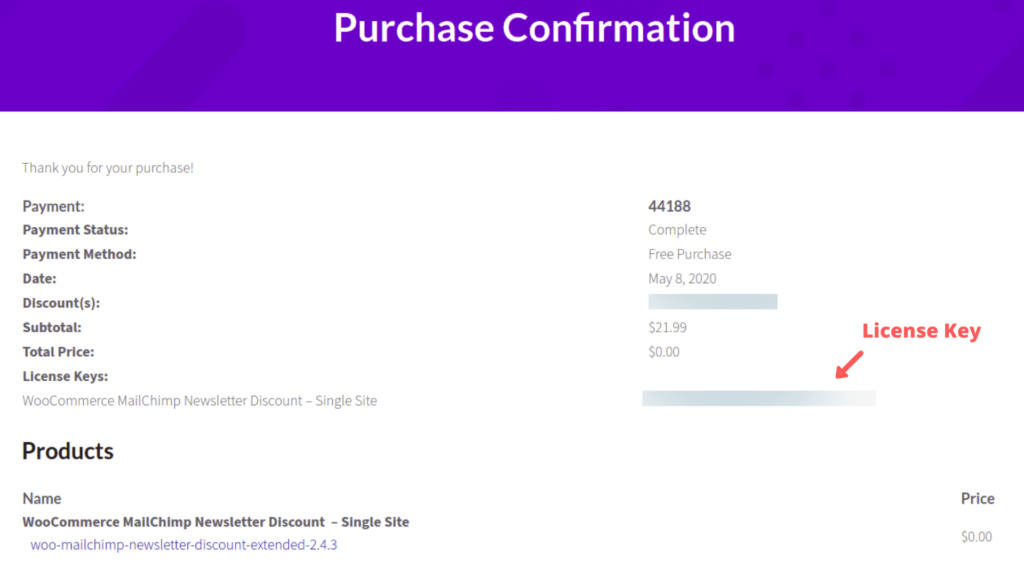 Copy the key and use it on the license page to activate the plugin.
For more details, please check out the video below.