This section simply demonstrates how to switch from the free to the pro version of the same plugin.
Please make sure that you have already purchased and downloaded the pro plugin's zip file. If you haven't already done so, please follow the instructions here to download and install the pro plugin.
From the WordPress dashboard, go to the Plugins page.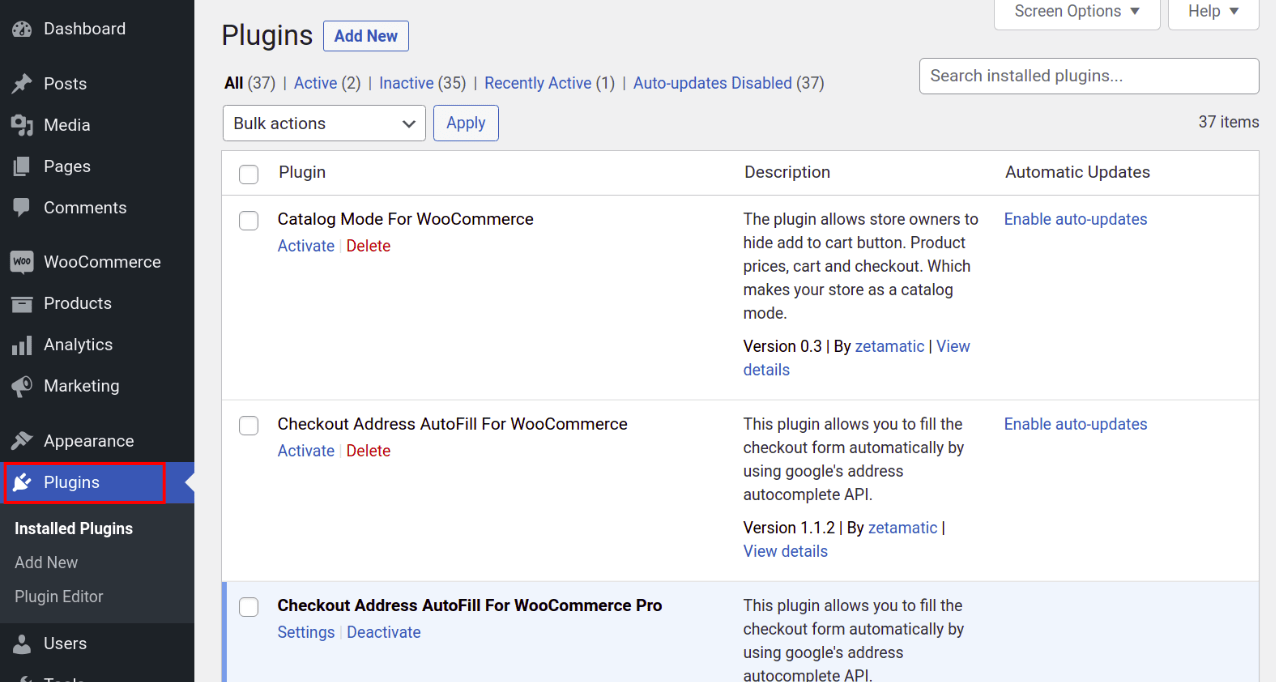 Locate the free version of the plugin you wish to upgrade and deactivate it. Activate the pro plugin and it's done.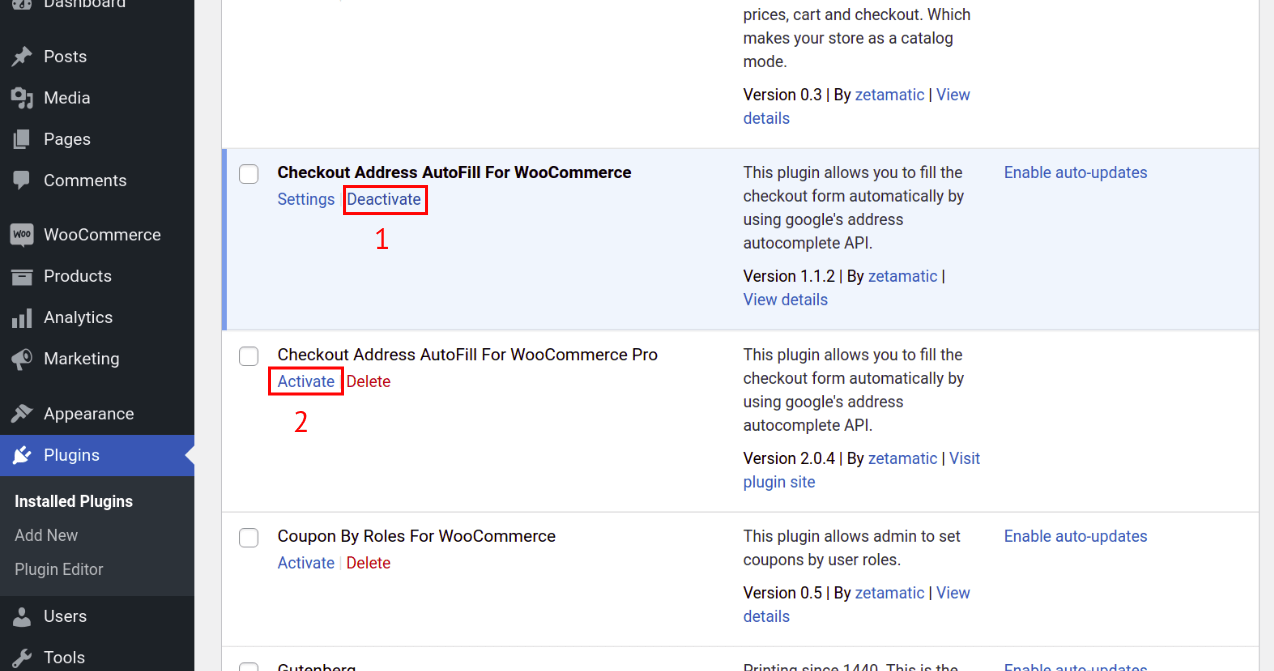 You have successfully upgraded from the free to the pro version of the plugin.
You can uninstall the free version if you want, but we recommend that you keep it as a backup option in case you decide to discontinue the pro version in the future.