The HubSpot API key is required to connect the Caldera Forms plugin with HubSpot and syncing the form data.
Here are the steps to generate an API key.
A developer account is required (create one if you don't have it).
While creating a new developer account, choose A custom integration option and click on the Get your HubSpot API key button.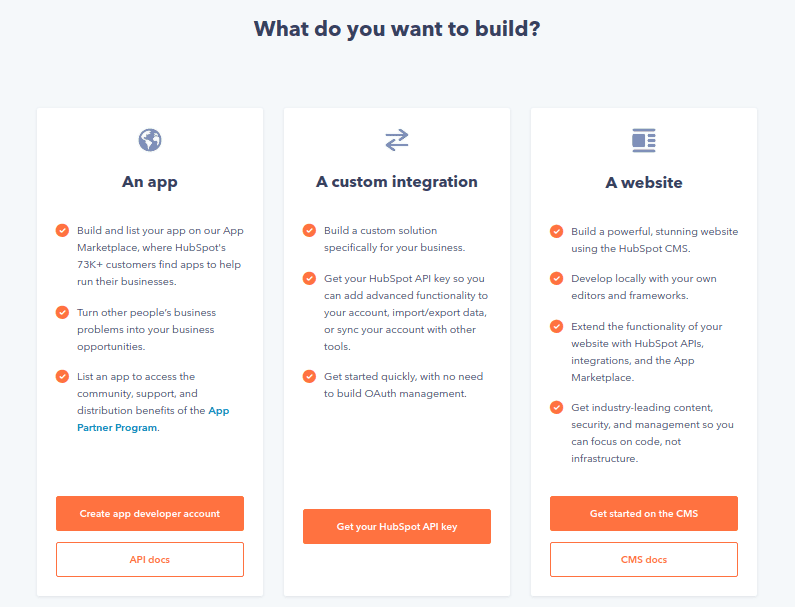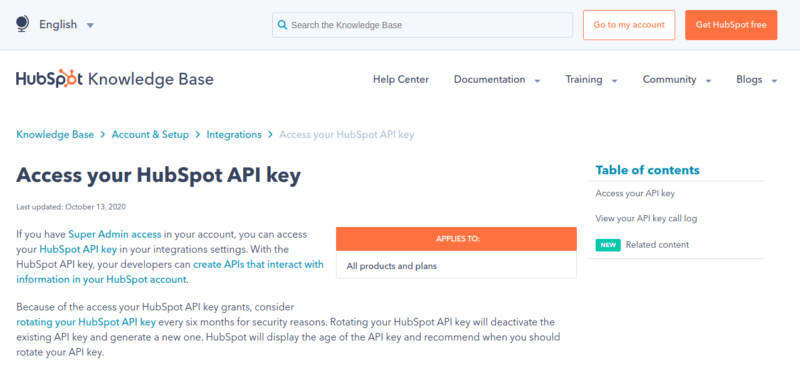 Click on the Go to my account button and go to the Settings page. Click on the API Key option under the Integrations option.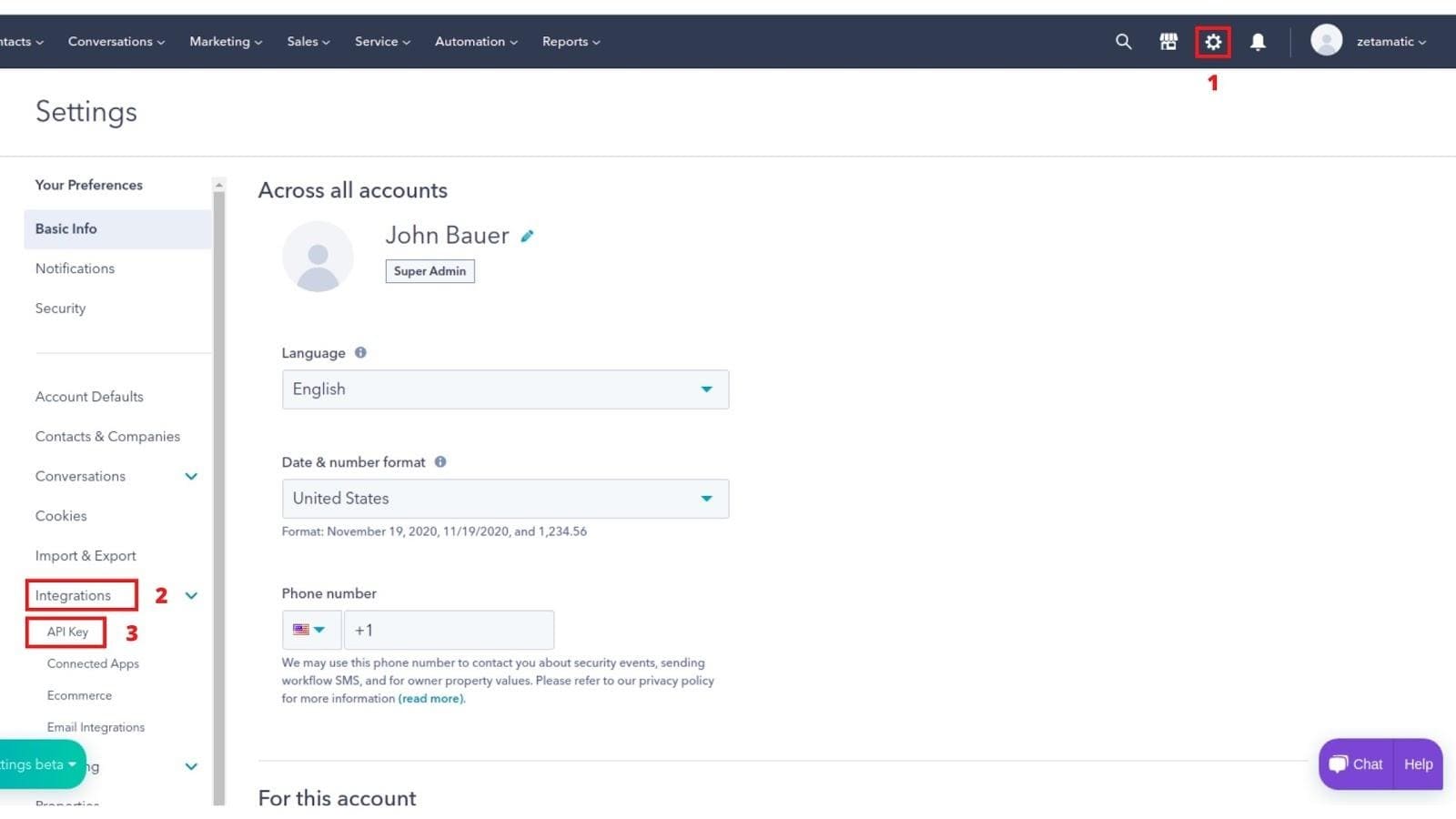 Finally, click on the Create Key button to get an API key.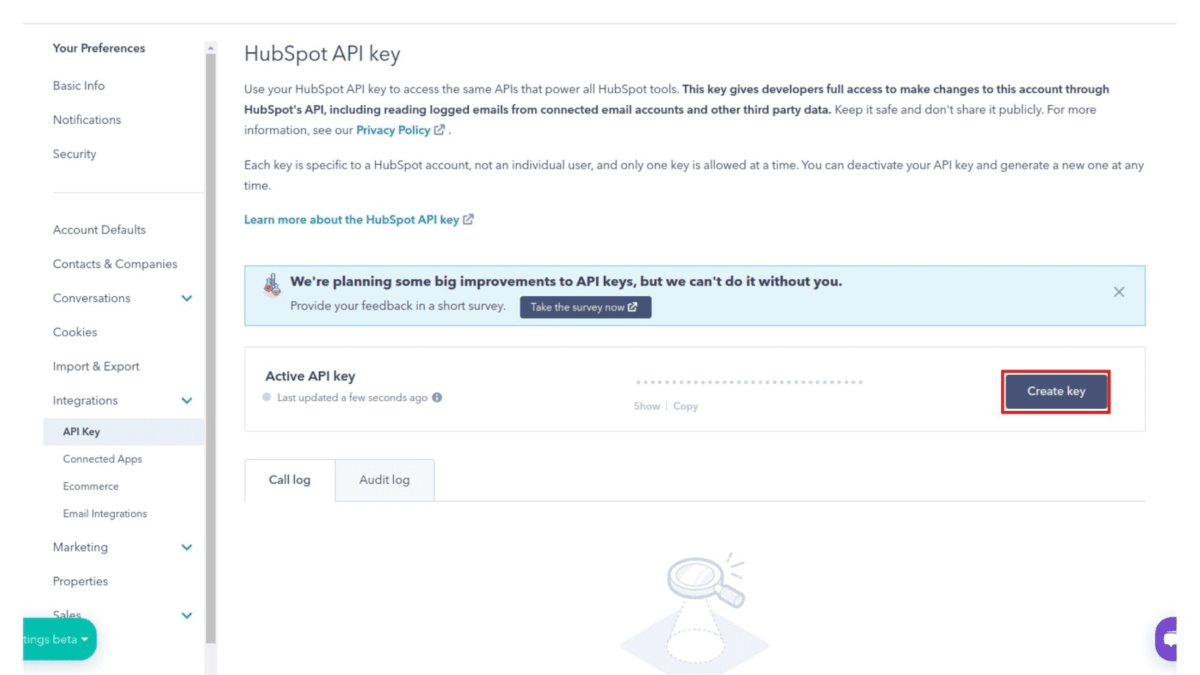 Copy and keep this API key. It would be used on the Caldera Forms Processors page later on of the Integration of HubSpot and Caldera Forms / Caldera Forms HubSpot Integration Pro.
.