Caldera Forms HubSpot Integration plugin is an add-on for Caldera Forms which simply adds a new processor to your Caldera Forms. By this, it just syncs users to your HubSpot CRM when they submit the form.
Easily integrate with HubSpot
Easily set Contacts list for the form
Dynamically fetch field list from HubSpot
Add selected form fields for merge tags to your HubSpot Contact list.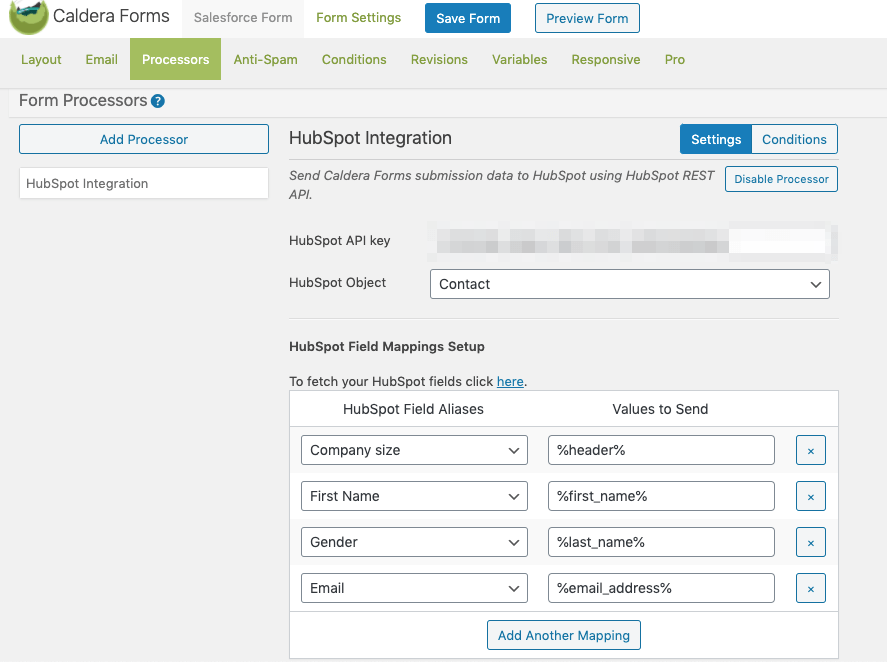 Reviews
The integration plugin works flawlessly with Caldera Forms and HubSpot. Syncing forms data to Hubspot with a plethora of field options that were previously unavailable. My task has now become much easier thanks to this plugin.
I used its free version and it works really well, but it's only allowed to synchronize a few data to HubSpot. So, I've upgraded to this Pro version, and I'm really happy to be able to sync more HubSpot customer information and use it for my marketing efforts.
Thank you for your feedback.
You must log in to submit a review.