Caldera Forms HubSpot Integration plugin is an add-on for Caldera Forms which simply adds a new processor to your Caldera Forms. By this, it just syncs users to your HubSpot CRM when they submit the form.
Easily integrate with HubSpot
Easily set Contacts list for the form
Dynamically fetch field list from HubSpot
Add selected form fields for merge tags to your HubSpot Contact list.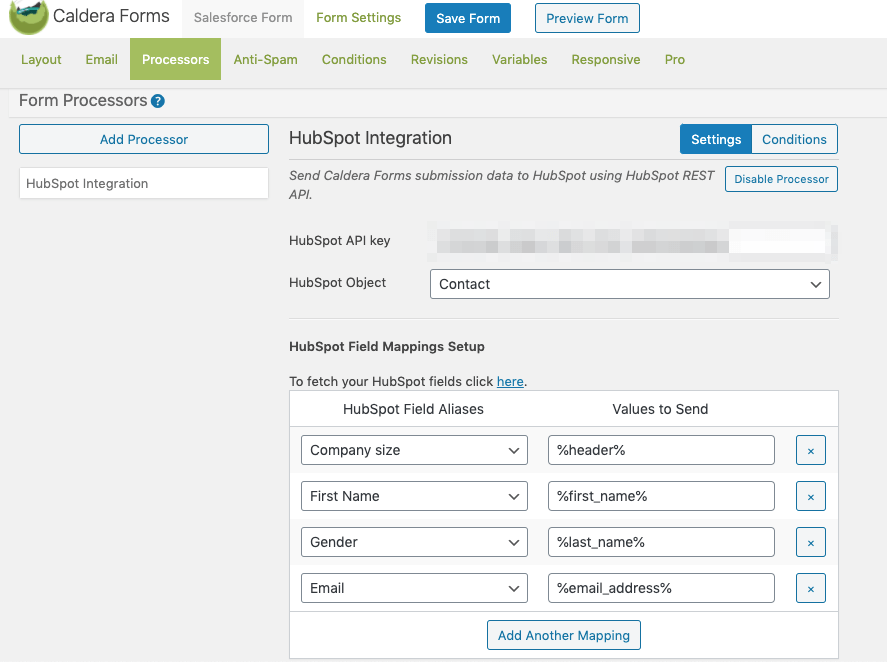 Reviews
You must log in to submit a review.